Events & Camps
The LSU Department of Bands is pleased to offer several unique workshops, camps, and events, each geared towards improving the technique and proficiency of middle and high school band students, current band directors, and their ensembles.
Spring 2022
Spend a Day With Tiger Band
April 23, 2022
The Golden Band from Tigerland hosts a "Spend A Day With Tiger Band" event, open to current 10th - 12th grade band students on eligible instruments, giving them the opportunity to perform in Tiger Stadium with the Tiger Band during the annual LSU Spring Football Game.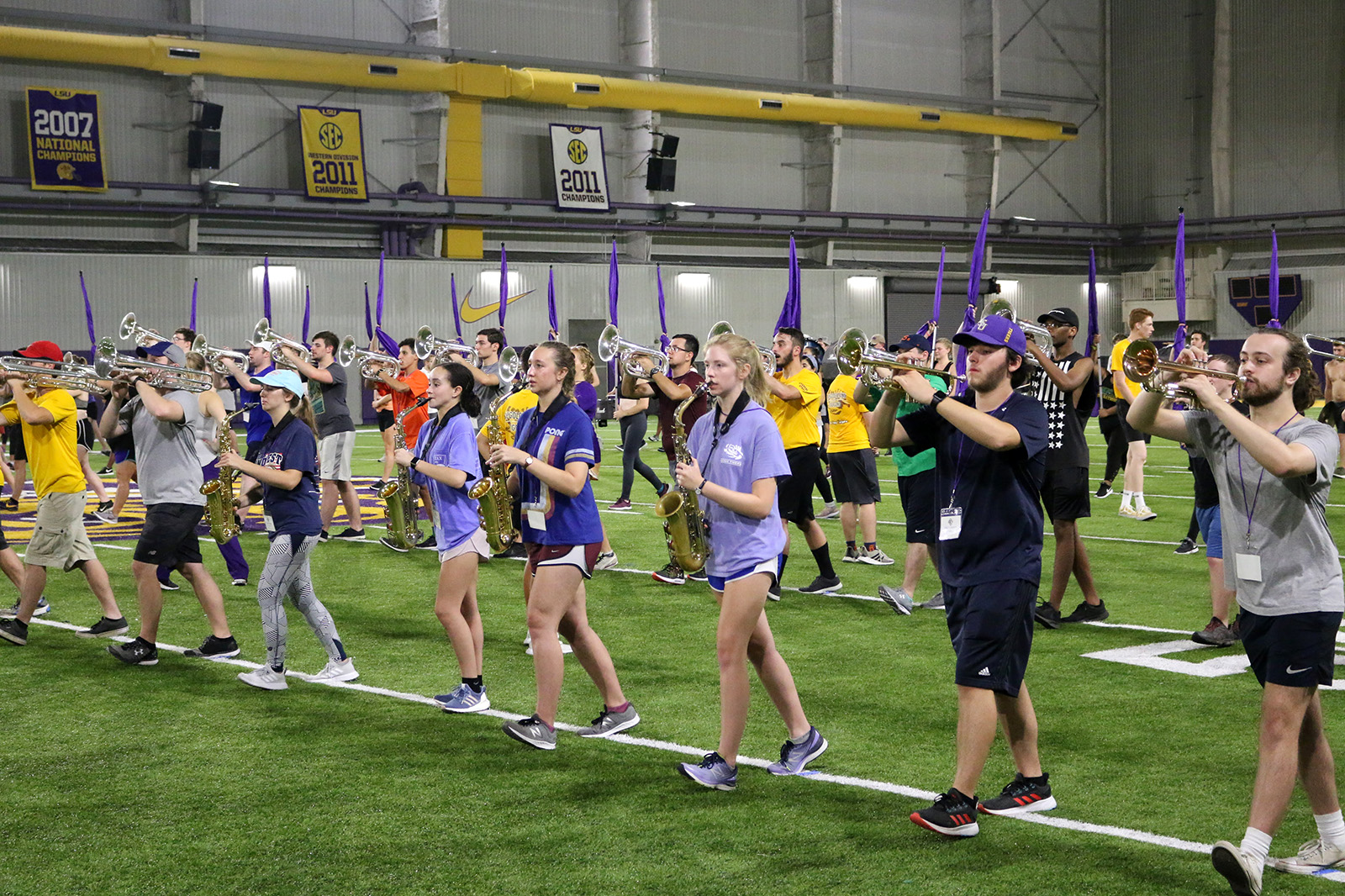 Tigerland Auxiliary & Leadership Camp
June 9 - 11, 2022
This leadership camp is geared to give high school students all of the skills necessary to return to their band programs ready to go for the coming year. Students will work closely with LSU Department of Bands directors and staff to refine their leadership skills, colorguard work, and marching percussion fundamentals.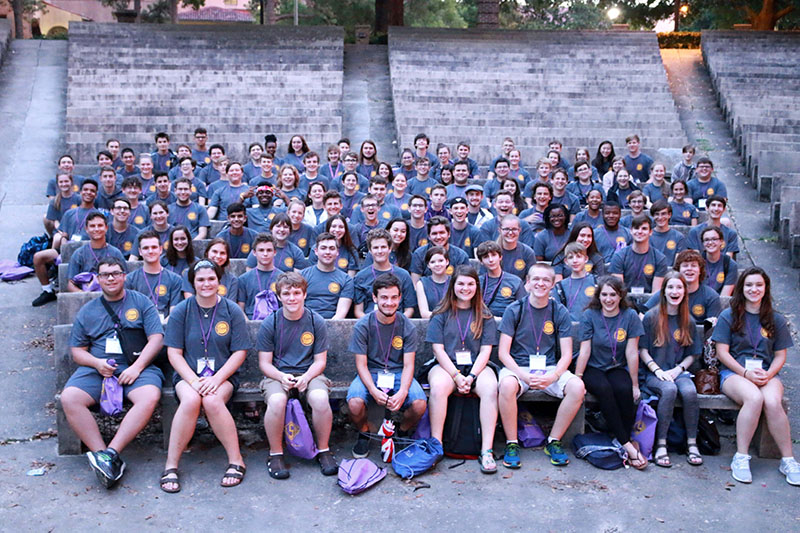 LSU Bands Music Camp
June 12 - 16, 2022
This is an intensive summer music camp for high school students with a wide range of experience. Students will study privately on their instrument, in concert rehearsal settings, as well as in chamber groups, working with accomplished professional faculty from the LSU School of Music.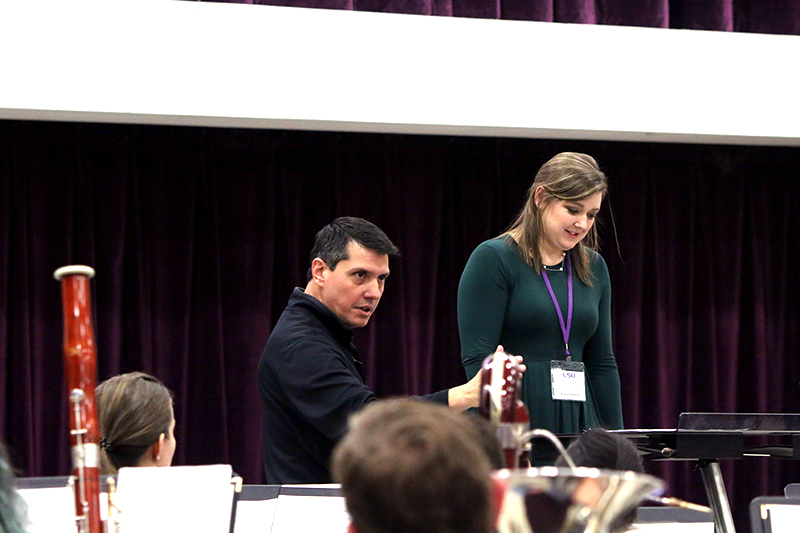 Conductor's Art
TBD 2023
The Conductor's Art is a multi-day conducting and teaching workshop. Participants will conduct the LSU Wind Ensemble, Symphonic Winds, and Chamber Winds while receiving direct coaching from our guest clinicians and individual feedback from the LSU Department of Bands faculty.
Registration and information coming soon!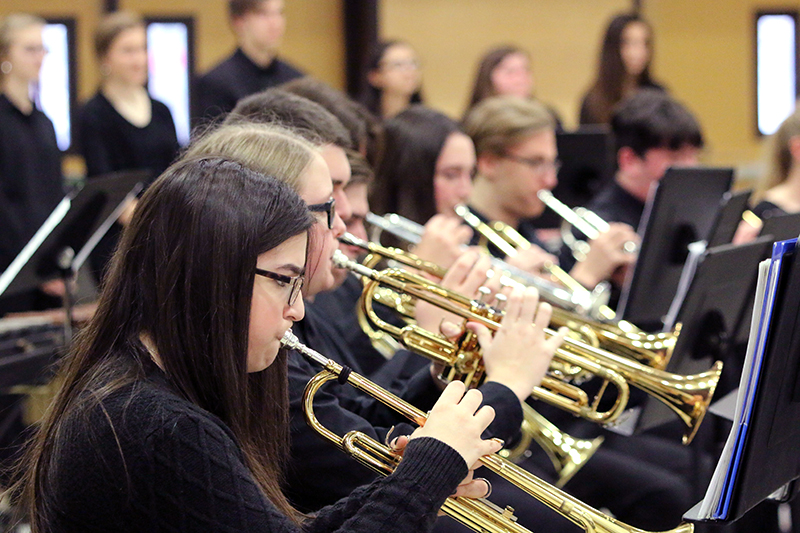 Stately Oaks Band Festival
TBD 2023
This multi-day camp is designed for high school and middle school band students in the 7th through 12th grades. Students will participate in full band rehearsals with special guest conductors. Participants will also attend a special Collage Concert, featuring the LSU Department of Bands and LSU School of Music, as well as perform in a final concert on Saturday afternoon that is free and open to the public.
Registration and information coming soon!