About Us
The School of Theatre is dedicated to preparing students of all identities for professional and academic careers in arts and cultural industries. Providing an inclusive learning environment as key to a well-rounded humanities education, we offer a variety of degrees and concentrations that encourage students to tailor their training to their creative and scholarly passions. Our programming commits to spotlighting topical issues, celebrating shared social values, and exploring humanity. With diversity, equity, and inclusion among our core values, we work to honor the experience, perspectives, and unique identities of our students, faculty, staff, guest artists, and audience.
Swine Palace Presents: Craters
"One man's clarion call for the survival of his family and race."
A new play by Femi Euba
Directed by Chuck Mike
An African-American attorney conjures racial history and ancestral legacies when determining whether to prosecute a case which holds devastating consequences for the Black community. This evocative play advocates for social justice using African and African-American history and myth to confront national and global discriminatory concerns.
Undergraduate Programs
Ready to start your journey into theatre? Check out our undergraduate-level programs.
Graduate Programs
Expand your knowledge and skills through one of the many different graduate-level programs offered by the School of Theatre.
We must all do theatre, to find out who we are, and to discover who we could become.

Augusto BoalTheatre practitioner, drama theorists, activist.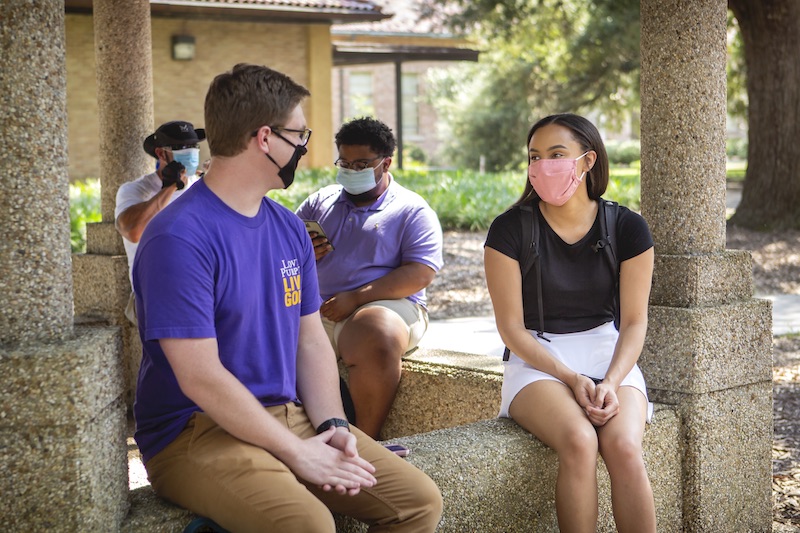 LSU Cares
LSU Cares is a university initiative dedicated to the well-being of students and promotion of a community that cares about each of its members. Using a CARE (Communicate, Assess, Refer, Educate) approach, staff review reports and provide appropriate resources in response. LSU Cares works with students to empower them to help students of concern and engage with victim support and advocacy resources.