Christopher Trapani Joins LSU Music & CCT Faculties
May 01, 2023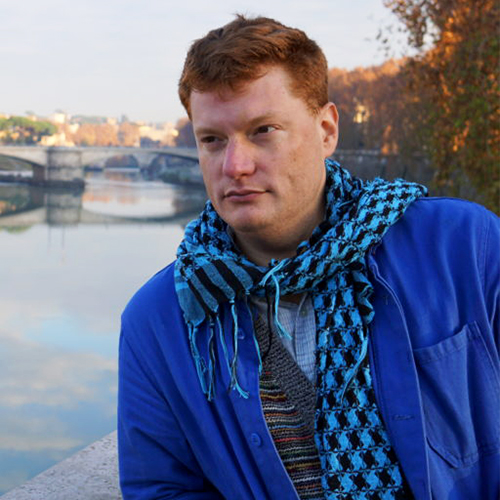 We are pleased to announce that Christopher Trapani will join the faculties of the LSU School of Music and LSU Center for Computation and Technology as Assistant Professor of Experimental Music & Digital Media, beginning in January 2024!
Born and raised in New Orleans, where he graduated from NOCCA and Benjamin Franklin High School, Trapani holds a Bachelor's degree from Harvard College, where he studied composition with Bernard Rands and poetry under Helen Vendler. He spent most of his twenties overseas: a year in London, working on a Master's degree at the Royal College of Music with Julian Anderson; a year in Istanbul, studying microtonality in Ottoman music on a Fulbright grant; and seven years in Paris, where he studied with Philippe Leroux and worked at IRCAM.
Since 2010, Christopher has been based primarily in New York City, where he completed a doctorate at Columbia University in 2017, studying with Tristan Murail, Georg Friedrich Haas, Fred Lerdahl, and George Lewis. During the 2021-22 academic year, Trapani served as Visiting Assistant Professor of Composition at the University of Southern California in Los Angeles. He also holds Italian citizenship, and maintains a European base in Palermo, Sicily.
Trapani is a former winner of the Rome Prize (2016-2017), as well as the 2007 Gaudeamus Prize—the first American in over 30 years to win the international young composers' award. Trapani was also a 2019 fellow of the John Simon Guggenheim Memorial Foundation, and the winner of the 2020 Barlow Prize. Other honors include a Charles Ives Scholarship from the American Academy of Arts and Letters (2015), the Julius F. Ježek Prize (2013), three Morton Gould Young Composers Awards from ASCAP (2005, 2006, and the Leo Kaplan Award in 2009), and a BMI Student Composer Award (2006). His work can be heard on two portrait CDs on New Focus Recordings, Waterlines (2018) and Horizontal Drift (2022).
Recent commissions have come from the Fromm Foundation (2019), the Koussevitsky Foundation (2018), as well as the BBC, Ensemble Modern, and Radio France. His works have been heard at Carnegie Hall, the Venice Biennale, Southbank Centre, Ruhrtriennale, IRCAM, Ravenna Festival, and Wigmore Hall.
As a composer, Trapani is known for synthesizing disparate influences, weaving American and European stylistic strands into a personal aesthetic that defies easy classification. Allusions to Delta Blues, Appalachian folk tunes, dance band foxtrots, shoegaze guitar effects, and Turkish makam can be heard alongside spectral swells and meandering canons. As in Trapani's hometown of New Orleans, diverse traditions coexist and intermingle, swirled into a rich melting pot.
"I've lived around the world, but my roots in Louisiana have always been a large part of my identity," Trapani said. "It means a lot to me to be returning to my home state, [and] to be able to contribute to its unique and vibrant musical culture. Working at the intersection of musical and technological innovation at LSU is a thrilling opportunity, and I can't wait to get started."