Office of Academic Affairs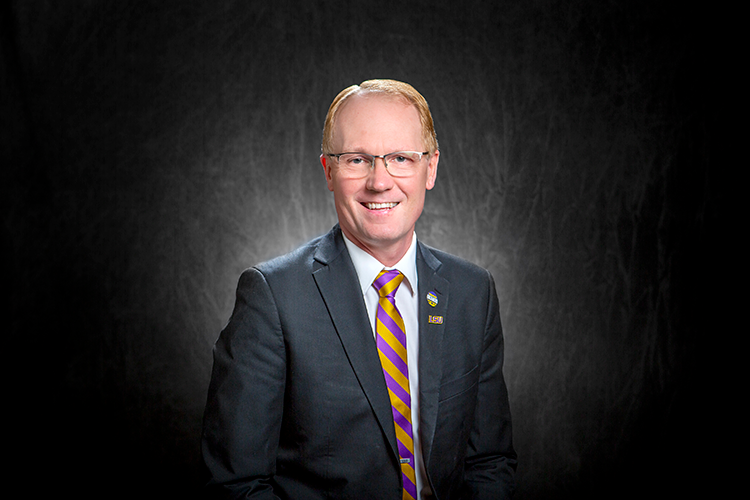 Executive Vice President & Provost Roy Haggerty
Dr. Roy Haggerty currently serves as the executive vice president & provost of Louisiana State University. Haggerty, the chief operating and chief academic officer of LSU's flagship campus in Baton Rouge, maintains executive oversight over all instruction, student support, enrollment management, and research.
Committed to the pursuit of positive intellectual advancement, Haggerty brings 26 years of academic research and administrative experience to LSU. He is a native of rural farm-land Alberta, Canada and professor of geology.
Provost's Fund for Innovation in Research
LARGEST LSU INVESTMENT IN SEED FUNDING FOR FACULTY RESEARCH IN UNIVERSITY HISTORY
Academic Enterprise
The Office of Academic Affairs supports the Executive Vice President and Provost in ensuring university excellence in learning, discovery, engagement, and diversity. The office works closely with the faculty senate and the president to advance LSU using a shared governance model. We also make communication and transparency a hallmark of the office. Lastly, the essence of our academic core--our faculty and staff--are preeminent in everything we do.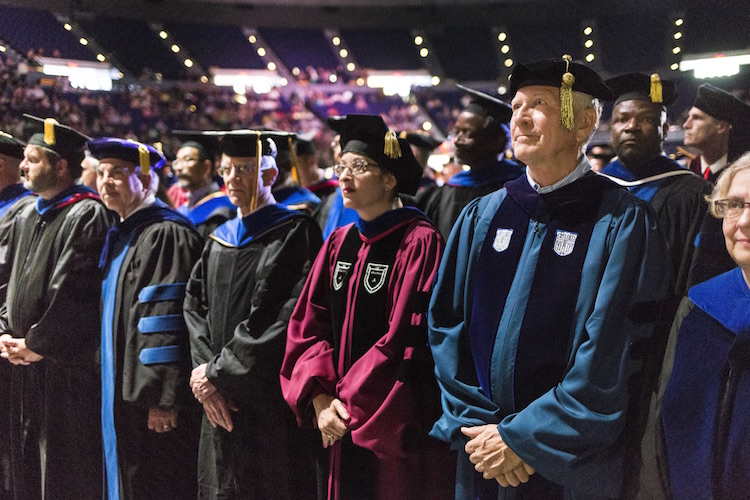 LSU Elements & Discovery
LSU's new faculty information system, Elements, allows for robust faculty activity data collection, maintenance and reporting on the teaching, research and service activities while the Discovery Module provides an interface for faculty collaboration and integration which allows collaborators to connect with faculty.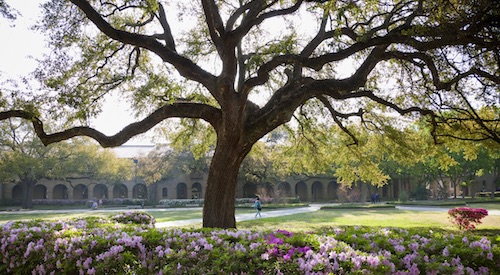 Quick Links
Faculty Research and Accolades
The free, monthly public talk featuring LSU professors and their research has brought hundreds of community members together.
Sepsis is the No. 1 cause of death in hospitals and Louisiana leads the country with the highest rate of sepsis mortality, according to the Centers for Disease Control and Prevention. Hollis O'Neal, MD, Critical Care Physician at LSU Health Sciences Center and Medical Director of Research at Our Lady of the Lake Regional Medical Center, was the national principal investigator that led to the creation of an FDA-cleared test for sepsis.
The Provost's Fund for Innovation in Research makes a bold $1.1M investment in big, emerging ideas.
LSU has been approved by the National Endowment for the Arts to receive a Challenge America award to support the Collaborative Piano Institute at the LSU School of Music, a three-week annual summer program for up to 100 pianists, singers, composers, string instrumentalists and bassoonists.
LSU Center for Energy Studies, or CES, Executive Director and Professor David E. Dismukes has announced that he will retire effective Jan. 13. Robert Twilley, interim vice president for the LSU Office of Research and Economic Development, has named CES Associate Professor Gregory B. Upton, Jr., as interim executive director.
To further understand the impact of climate change on cultural and information repositories, the Institute of Museum and Library Services in Washington, D.C. has awarded a grant to LSU School of Library & Information Science Associate Professor Edward Benoit III and LSU Department of Geography & Anthropology Associate Professor Jill Trepanier.