Student Government is committed to making a difference in the community and for students. Explore the variety of volunteer opportunity partnerships below and don't miss out on the student discounts from local and nationwide retailers.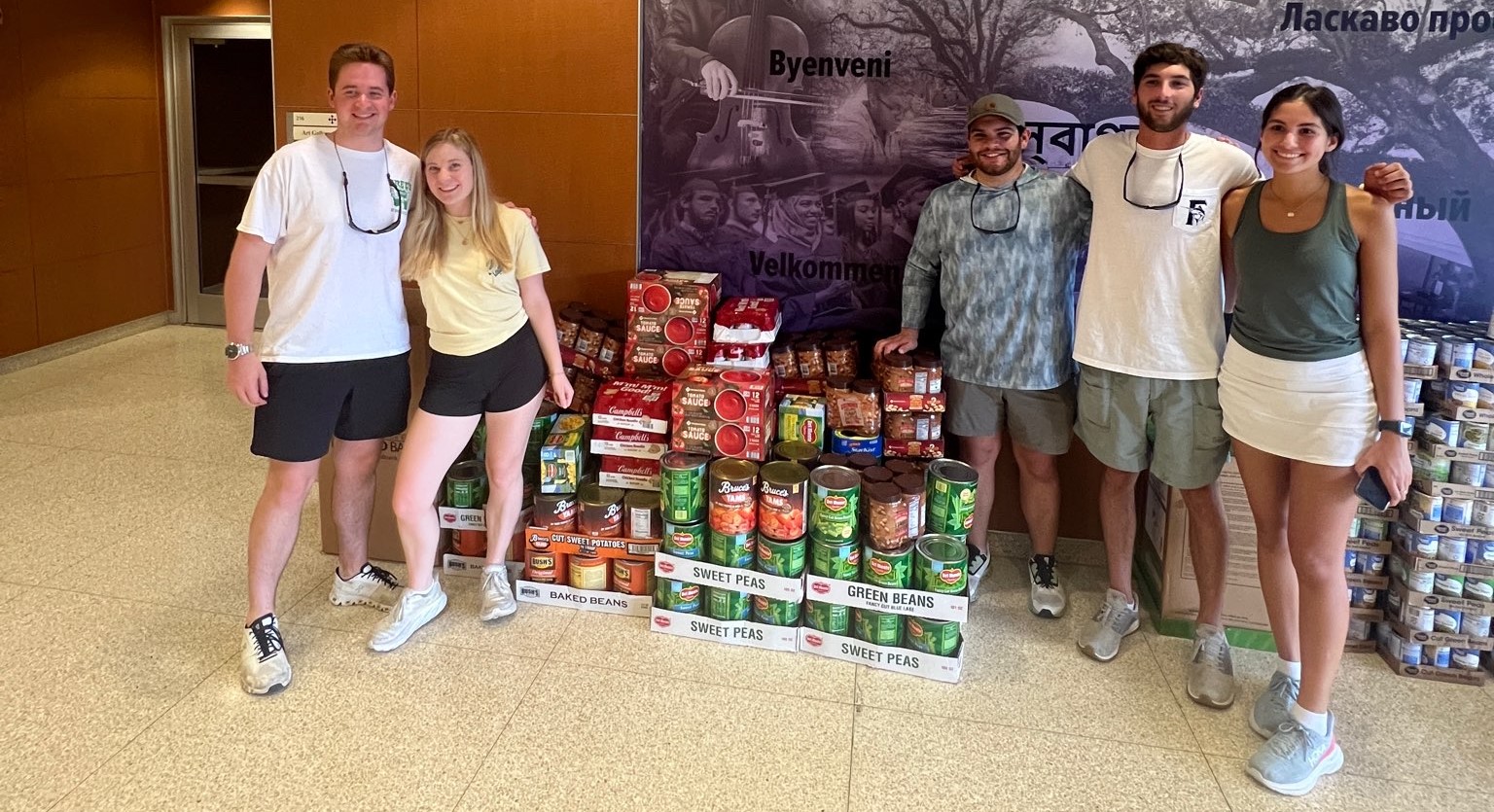 Student Discounts
LSU Student Government works with local retailers, restaurants, and other businesses to create student discount opportunities. Check below for ones currently offered. Updated 11/9/2022.
Discounts by Day Offered
Blu Spero 30% off regular-priced merchandise
Cinemark Perkins Rowe $5 movies
The Bullfish 12% off full-price items
Izzos 15% off with ID
B-Unlimited 15% off
The Bullfish 12% off full-price items
Time Warp 15% off
Walk On's $5 Burgers and 50% off most alcohol
Our Mom's 25% off
The Bullfish 12% off full-price items
Discounts by Category
Adidas 15% off through Unidays
Aeropostale 15% off
Amazon Six months free of two-day shipping, Prime membership 50% off
ASOS 10% off
Banana Republic 15% off
Fitness Expo Stores 15% off delivery and instaliation
Francesca's 10% off purchase
Goodwill 10% off
GoPro 25% off purchase
JoAnn's 10% off with student discount program
Joe's Jeans' 15% off
Journeys 10% off
Levi's 15% off
L.L. Bean 10% off
LSU Alumni Hall 10% off
MAC 10% off
Madewell 15% off
New Balance 10% off through Unidays
Nike 20% off through SheerID
Pretty Little Things 5% off
Princess Polly 10% off
TOMS 10% off with student email
Vineyard Vines 15% off with student email
Fresh Junkie 10% off
Main Squeeze Juice Co 20% off
Mike Andersons 15% off
Sweet Baton Rouge 15% off
The Jambalaya Shoppe $6.99 + tax Jamabalaya Dinner & 20 oz Fountain Drink
The Vintage 10% off coffee and food
Adobe $20 a month for the first year, then $30 a month
Arts BR 50% off conceert tickets
Headspace $10 for a full year
Pandora 60-day free trial, $5 a month
Pure Barre 12% off unlimited membership
Spotify Three month free trial, $5 a month with Showtime and Hulu
State Farm Discounted rates for students with a 3.0 and no accidents or tickets
Studio Gabrielle 25% off servicesStudio Gabrielle 25% off services
The Advocate $6.99/month subscriptions
United Airlines 5% off
WWII Museum $19 Tickets
Yogalates Student single class $15, student unlimited monthly membership $64, student unlimited week $27, student unlimited 4-month pass $210
Volunteer Opportunities
The Greater Baton Rouge community supports LSU's students, and we encourage students to give back. Below is a list of open volunteer opportunities to benefit our local community. If you would like to add a volunteer opportunity or update the information listed, reach out to Anna Cate Strong.