Directions
Louisiana State University welcomes more than one million visitors every year, and most of those visitors arrive via the interstate system.
The directions below offer the easiest routes to the campus from the interstate.
We recommend that you visit the Visitor Information Center to obtain detailed campus directions, a parking permit, and parking instructions. The Visitors Information Center is located at the corner of Highland Road and Dalrymple Drive. You can also get parking permits from Public Safety located on S. Stadium Drive.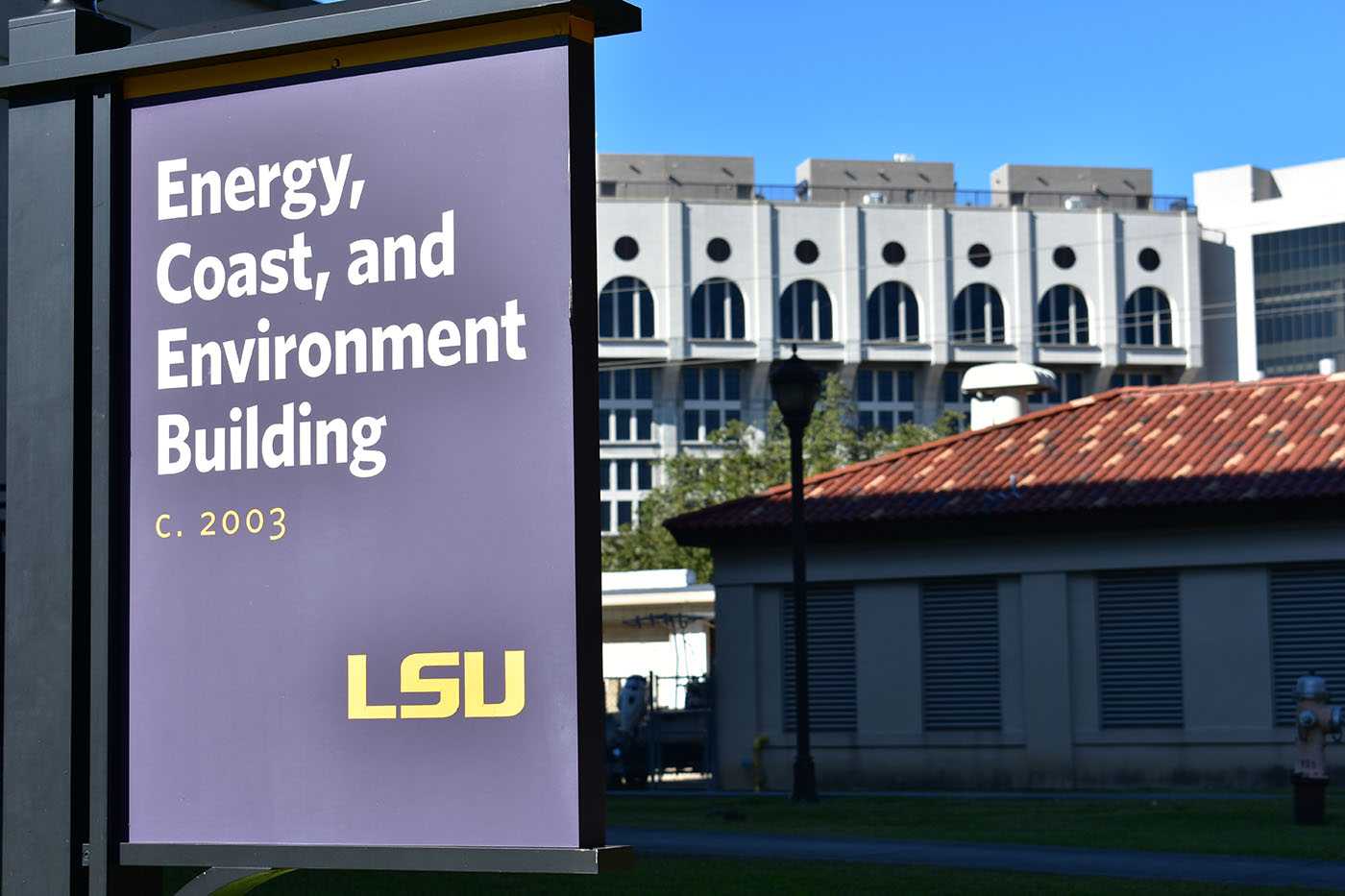 From I-10
Route 1
Exit at Nicholson Dr./Highland Rd. (Exit 155A).
Take Highland Rd. to Dalrymple Dr. (about 1.4 miles).
Route 2
Exit at Dalrymple Dr. (Exit 156B).
From the off-ramp, both eastbound and westbound traffic will turn right onto Dalrymple Dr.
Take Dalrymple Dr. to Highland Rd. (about 0.5 mile).
Route 3
Exit at Acadian Thruway (Exit 157B).
If exiting from the eastbound off-ramp, turn right onto Acadian Thruway.
If exiting from the westbound off-ramp, turn left onto Acadian Thruway.
Take Acadian Thruway (which turns into Stanford Avenue and then into LSU Avenue) to Highland Rd.
Turn right onto Highland Rd.
Take Highland Rd. to Dalrymple Dr. (about 1.8 miles).
Directions to Energy Coast & Environment Building
The Energy, Coast & Environment Building is located on the corner of Nicholson Drive and South Quad Drive (formerly Nicholson Drive Extension) next to Campus Federal Credit Union. The physical address is 93 South Quad Drive, Baton Rouge, LA 70803.