Latest News
Students in the LSU Flores MBA Program develop the technical and soft skills employers demand in the modern workplace through exposure to a robust curriculum centered on application learning.
To many, the holidays mean holiday shopping, but are the issues shoppers faced during the pandemic, like lack of supply and shipping delays, a part of Christmas past? Will inflated prices impact the seller, the customer or both? Will shoppers be spending more or less this year?
LSU announced the company rankings for the 13th annual LSU100 and LSU ROARING20 during a private event on October 20, 2023.
The University Sales Center Alliance (USCA) has named Jared Llorens, Dean of the LSU E. J. Ourso College of Business, as its 2023 Outstanding Dean. Llorens received the award at the USCA fall meeting on October 5 in Chico, California, at Chico State University.
Louisiana State University (LSU) has recently earned top rankings among online MBA programs within Louisiana and nationwide. This program is highly regarded for its quality and strong reputation, making it a fantastic choice for those pursuing an online Master of Business Administration.
Flores MBA Alum Andrew Bruning has held many successful jobs in the marketing industry since obtaining his MBA with a marketing specialization in 2013. However, in 2019, his industry experience and network of clients led him to his dream job with his current position as the manager of tournament marketing at PGA TOUR.
Ourso on the Geaux Newsletter
Get the insider information on the college directly to your inbox once a month.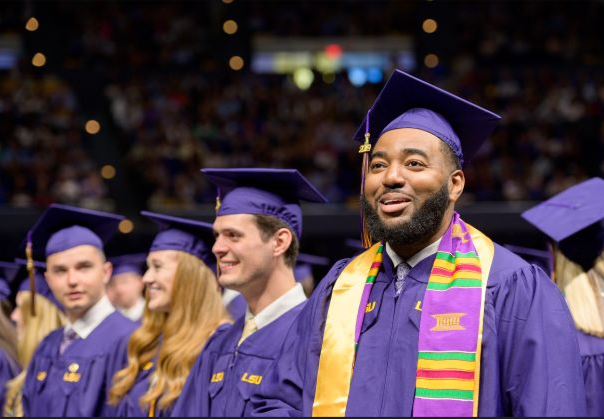 Share Your Story
Business Alumni, we want to keep up with you. Let us know where you are and what you do. We'd love to feature you.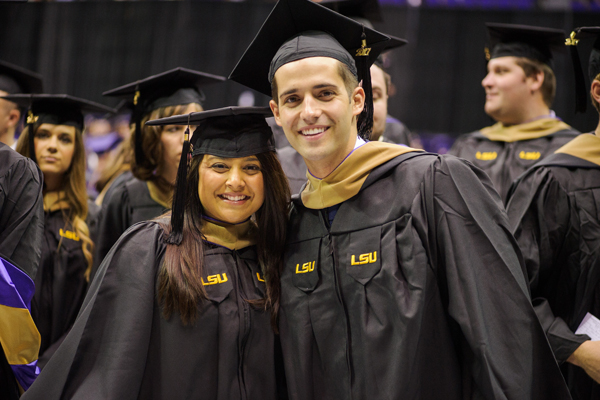 Update Your Contact
Ourso Alumni are on the geaux. Make sure we've got your latest contact information so we can stay in touch.
Contact Us
Contact the External Relations Team for all things media, marketing, communications, events, and design.