Latest News
The E. J. Ourso College of Business serves as a catalyst for innovation, economic growth, and community development by preparing future business leaders, engaging with local businesses, and conducting scholarly research efforts to address ongoing and emerging concerns throughout Louisiana.
LSU announces the opening of nominations for the 2023 LSU100: Fastest Growing Tiger Businesses and for the LSU ROARING10: Highest Revenue Generating Tiger Businesses.
In a post-pandemic world, many collegiate student-athletes found themselves with extra years of athletic eligibility upon completing their undergraduate degrees. Because of this, the Flores MBA Program's one-year and full-time tracks have emerged as popular options for student-athletes to further their education while continuing to play sports at the collegiate level.
A team of five E. J. Ourso College of Business accounting students will advance to compete in Deloitte's national 2022-2023 Audit Innovation Campus Challenge (AICC).
As the stockings are hung by the chimney with care, stores around the country are bursting with items and holiday deals. The National Retail Federation predicts spending will be near $950 billion, even as inflation and higher prices weigh heavily on shoppers' minds and bank accounts. LSU Marketing Professor Dan Rice analyzes the numbers and shares expertise to help buyers make the right decision this holiday season.
LSU Executive Education announced that it is launching a new Certified Public Manager Program beginning in January 2023.
Ourso on the Geaux Newsletter
Get the insider information on the college directly to your inbox once a month.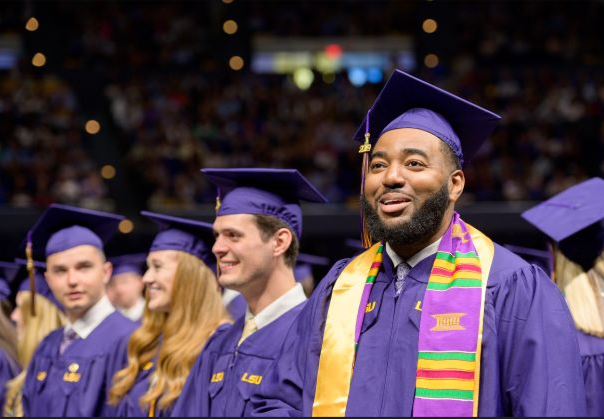 Share Your Story
Business Alumni, we want to keep up with you. Let us know where you are and what you do. We'd love to feature you.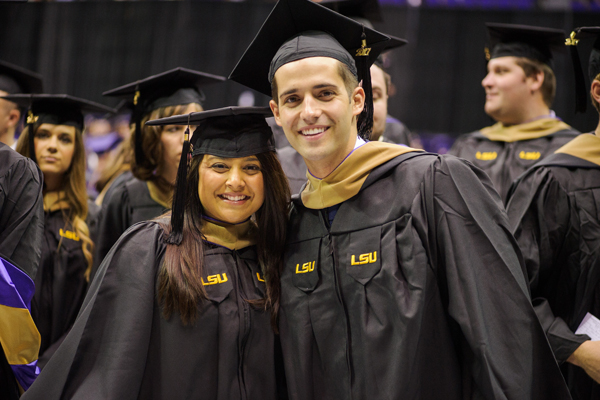 Update Your Contact
Ourso Alumni are on the geaux. Make sure we've got your latest contact information so we can stay in touch.
Contact Us
Contact the External Relations Team for all things media, marketing, communications, events, and design.