Studying Penguins in Antarctica with Mike Polito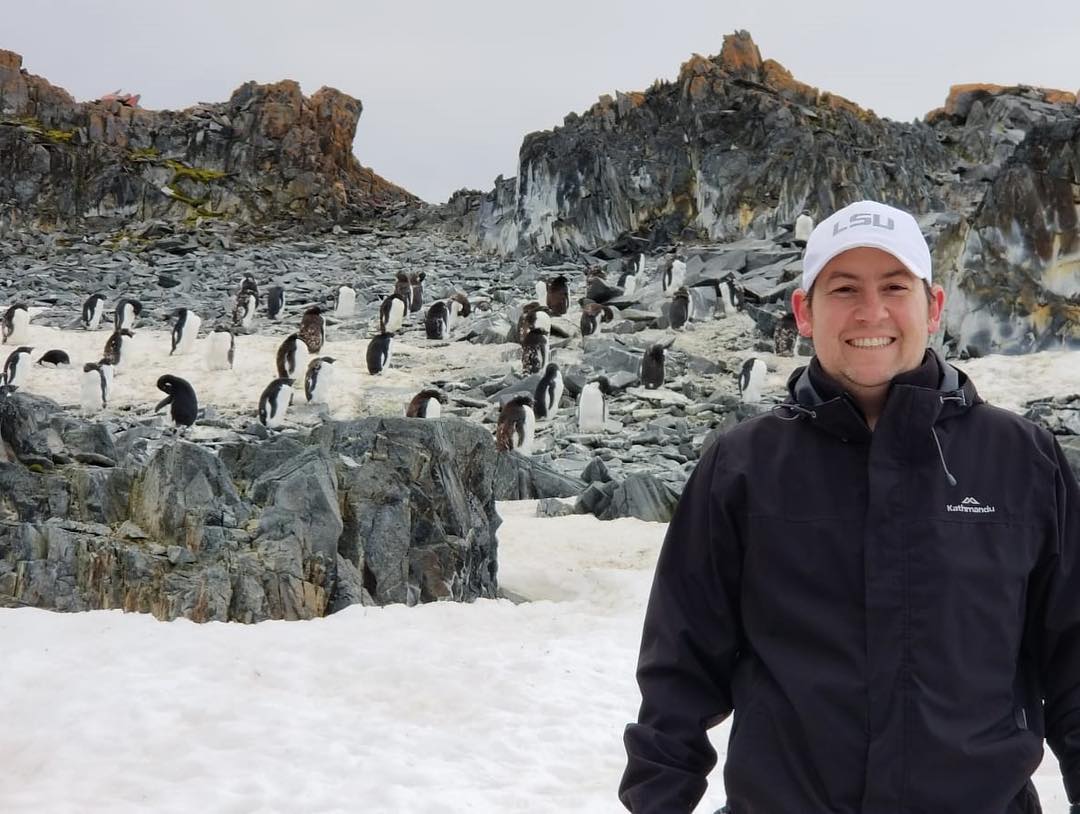 Penguins almost exclusively live in the Southern Hemisphere, most notably in Antarctica. So how do those cute, tuxedo wearing birds survive and what is it like to study penguins in the coldest place on Earth? We're featuring an April 2017 LSU Science Cafe talk by Dr. Mike Polito, Assistant Professor Department of Oceanography and Coastal Sciences in the College of Coast & Environment, where he shared all things penguin—from what they eat to how they respond to environmental stresses. We then sat down with Dr. Poltio to learn more about his research in the southern continent and why science collaborations so important for his work.
Listen to the full episode below, and subscribe to LSU Experimental on iTunes, Google Play, Stitcher, Spotify, TuneIn or anywhere you get your podcasts.
LSU Experimental is a podcast series that shares the research and the "behind the scenes" stories of LSU faculty, student, and alumni investigators across the disciplines. Listen and learn about the exciting topics of study and the individuals posing the questions. Each episode is recorded and produced in CxC Studio 151 on the campus of Louisiana State University, and is supported by LSU Communication across the Curriculum and LSU College of Science. LSU Experimental is hosted by Dr. Becky Carmichael and edited by Kyle Sirovy.