Recent News
Both puppy and owner were diagnosed with cancer and helped each other through the diagnoses and treatments.
The LSU School of Veterinary Medicine was instrumental in diagnosing and treating several horses in Louisiana infected with a suspected toxin. The investigation revealed a much wider problem, as the culprit was alfalfa cubes infected with Clostridium botulinum type C, which causes botulism. The quick resolution of this issue would not have been possible without the combined efforts of farm owners and staff, LSU Vet Med, LADDL, LDAF, UC Davis, and the FDA.
Class of '89 alumna, Rear Admiral Estella Jones, who combats global health threats, is featured on The Moth Radio Hour sharing personal stories about risk taking. In her segment, airing all the week of January 3, 2023, on NPR stations nationwide, she mentions LSU Vet Med as a turning point in her life.
Anaïs Musso, animal osteopath, has joined LSU School of Veterinary Medicine and will make available animal osteopathy treatments to patients through LSU Vet Med's Integrative Medicine and Equine services as a complement to our other medical services.
Dog abandoned in a field and then adopted was treated by the LSU Vet Med oncology service using funds from the Petco Love and Blue Buffalo Pet Cancer Treatment Fund.
The FDA has issued a warning about recalled lots of alfalfa cubes that appear to have caused illness and death in horses; the FDA reports that horses in Louisiana, Texas, New Mexico, and Colorado have shown neurological signs that may be related to this issue. LSU Vet Med is working with the FDA and the LDAF to investigate this issue and treat some of the affected horses.
The LSU School of Veterinary Medicine conferred two advanced degrees on December 16, 2022: Viviane Gomes, DVM, received her Ph.D., and Xiaoqian Shan received her MS.
Malia is one of 300 cases of homeless animals needing medical care at LSU Vet Med. The Good Samaritan Fund helps pay for treatment for these animals in need. A donation of any amount will make a huge difference.
The LSU School of Veterinary Medicine asks pet owners to protect their pets and horses against the extreme cold with some helpful tips.
Holidays bring families and friends together, but can also mean potential hazards for pets. Table foods, ornaments, and other holiday items can be harmful to cats and dogs. Every year veterinarians at the LSU Veterinary Teaching Hospital see an increase in a variety of digestive diseases during the holiday season.
Renée Michael has had more than one dog treated for cancer. She has assembled resources and recipes she used with her own dogs into a digital collection she named Roscoe's 21-Month Cancer Journey Treats and Tips. Renée has established Roscoe's Fund to support cancer research at LSU Vet Med.
St. Bernard's total hip replacement is a total lifesaver for the young pup. Fiona, the St. Bernard, got off to a wobbly start in life. When her original owner gave her up at 11 weeks old, Deanna Prescott adopted her. Deanna soon noticed Fiona moved with difficulty and seemed to be in pain.
Thomas Rooney
Assistant Dean for Strategic Communications
225-578-9618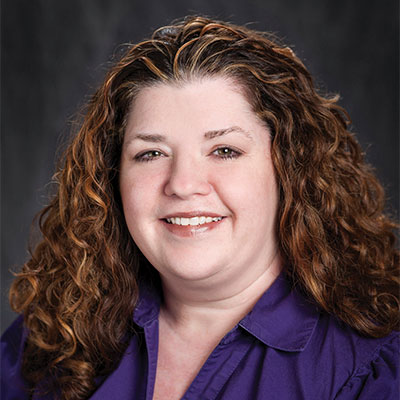 Ginger Guttner
MMC, APR
Communications Manager
225-578-9922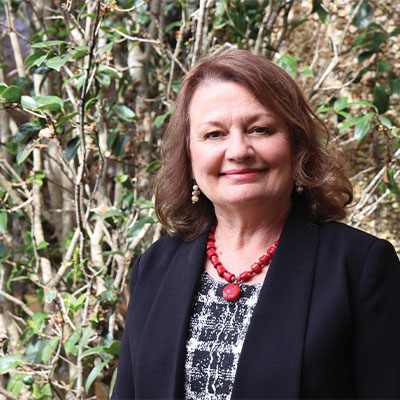 Sandra Sarr
MFA
Communications Manager
225-578-9005
Grace Kelly
Graduate Assistant