College of Science Strategic Plan
Moving Our College Forward: Strategic Plan 2030

The LSU College of Science is a leading force in LSU, the state of Louisiana, the nation, and the world for scientific discovery, world-class research, and educating the next generation of leaders in the sciences.
Our Strategic Plan 2030 is guided by a framework with five overarching priority areas to guide our focus, programs, activities, and investments in the coming years.
---

Strategic Planning Background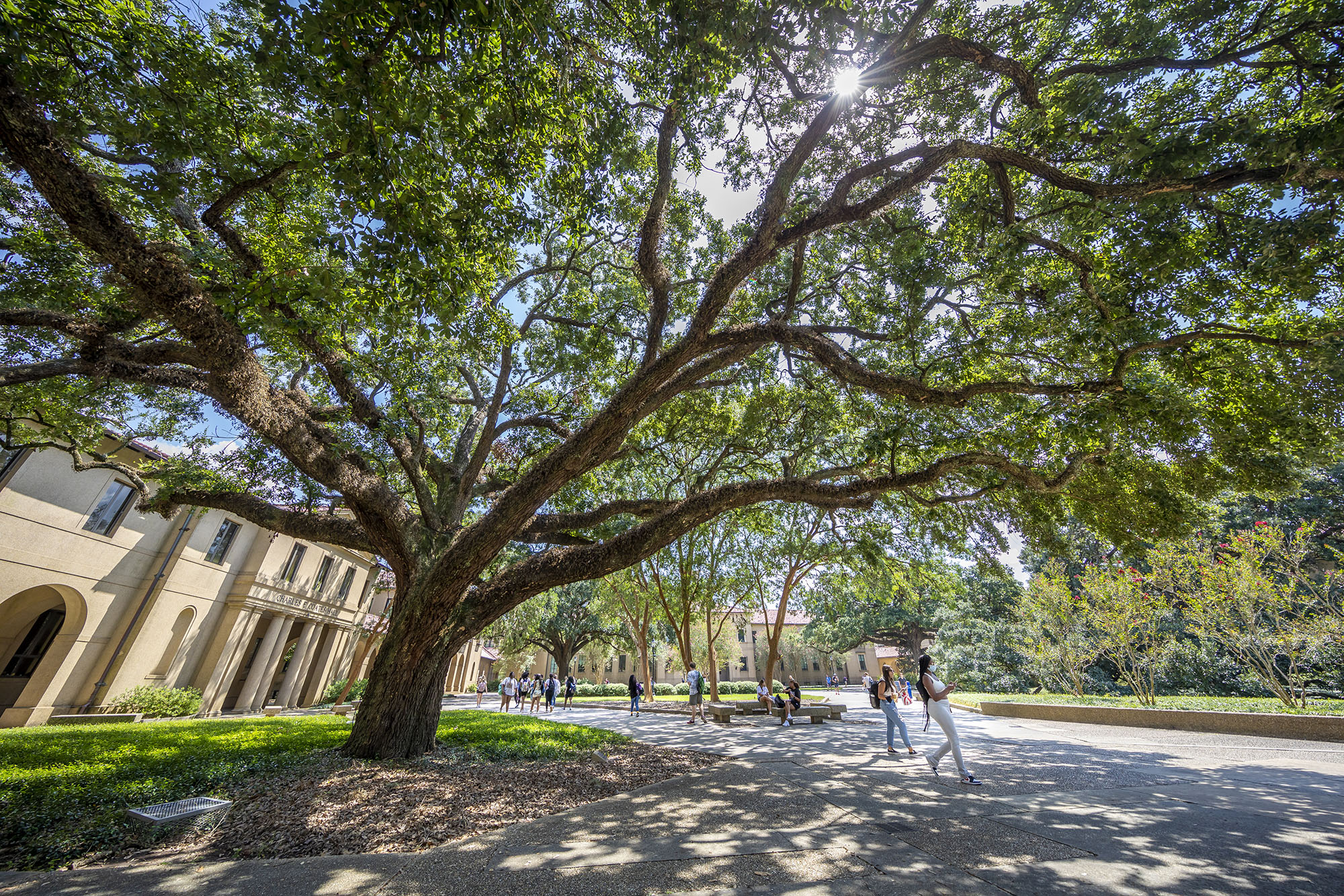 Our LSU College of Science is at an exciting point in time, supported by inspiring student achievements and successes, groundbreaking discovery and innovation, new investments, and transformative partnerships. We also know that we operate in an ever-changing environment in higher education, where we must be strategic, forward-thinking, and nimble when building on our successes, constantly improving, and not only anticipating change – but counting on it.
In late 2022, our college began a strategic planning effort designed to drive the development of our future vision, priorities, goals, and strategies. Through this process, we leveraged all available data and broadly engaged our entire college community in making decisions today that impact our collective future. We also worked to align our college plan with the broader university, particularly as LSU completes its new strategic plan.
To guide this work, Dean Cynthia Peterson appointed a steering committee representing various areas and perspectives of our college. This committee met regularly and worked closely with college leadership to review comprehensive data related to our college's current and future state, benchmark ourselves against other leading colleges of science, inform how we engage with our stakeholders and what we do with the information we learn from them, and ensure the future strategies we put in place are reflective of this data and college-wide engagement. We also engaged a third-party consultant, Emergent Method, to serve as partners and objective facilitators of this process. Their team is very familiar with our university and brings significant expertise in strategic planning, particularly for higher education institutions.