Our Campus
The Ogden Honors College is one of the few honors institutions in the country that can boast a complete Honors Campus, made up of the French House and Laville Honors House residential college. Our 10-acre campus is a unique space located at the heart of LSU's main campus, where students thrive against a backdrop of historic architecture, cultural significance, and modern renovation. You will engage in an environment that offers personal interaction with faculty and advisors and closeknit relationships with peers—all in the center of a major research university. Inspiring and convenient, the Ogden campus is prepared for you.

Why choose between a bustling research institution and a small, liberal arts experience? At the Ogden Honors College, you don't have to. Our campus within a campus gives you the best of both worlds.
The French House - La Maison Française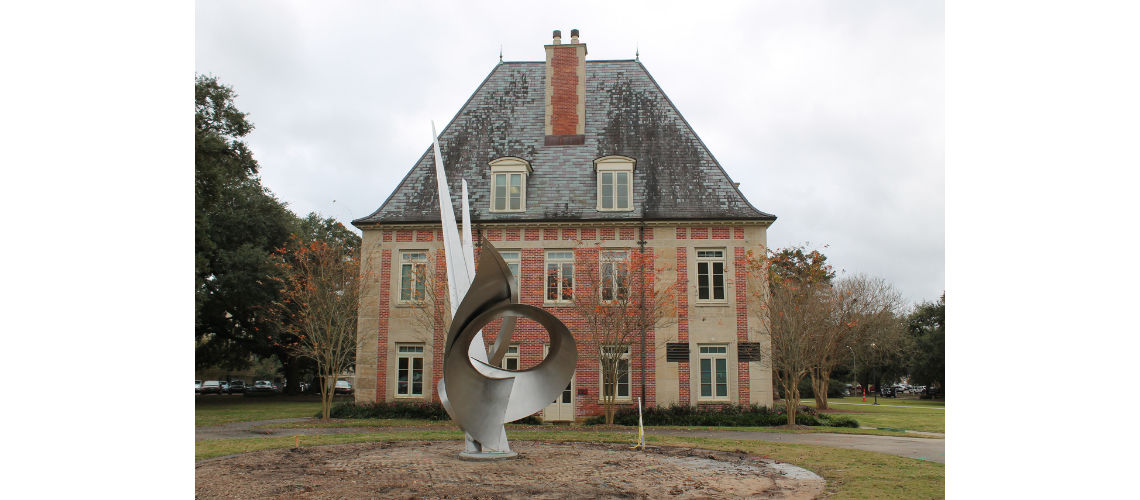 The Ogden Honors academic building and de facto headquarters is the French House, a Louisiana landmark listed on the National Register of Historic Places. Built in the style of a French chateau in 1935 during the incumbency of Senator Huey P. Long (the building's cornerstone bears his name), its style is distinct among LSU's predominantly Italian Renaissance architecture. In 2014, a long-anticipated $5 million interior renovation of the French House began. This extensive remodeling was completed in 2016 and served to modernize and expand its classroom, gathering, and study spaces to suit the mission of the College.
Hans & Donna Sternberg Salon
On the first floor of the French House is the elegant Hans & Donna Sternberg Salon — formerly the Grand Salon. In 2017, Hans and Donna Sternberg made a generous gift to the Ogden Honors College to support students. In recognition of their generosity, the title "Grand Salon" was changed to "Hans & Donna Sternberg Salon." In addition to providing a space for faculty and visiting professors to hold lectures and events, it also houses the College's Quimper Pottery collection and other artifacts from the time of the residential French House of the 1930's. The Salon contains an HD projector screen within the ceiling with a wireless microphone for presentations and a Bechstein grand piano for concert performances. Adjoining the Hans & Donna Sternberg Salon is the French House Atrium and front desk for general assistance.
State-of-the-Art Classrooms
Newly renovated classrooms designed around a seminar format allow for students to see one another and engage in discussions with their professors and peers. They also come equipped with HD projectors, 7.1 surround sound, a high-performance instructional workstation, wireless keyboard and mouse, HDMI input for laptops, legacy VGA connectors, and document cameras.
Student Support Offices
The third floor of the French House is dedicated to student services and administration. Here students will have access to Honors staff to help with advising, fellowships, and career planning.
Student Lounge
On the first floor across from the Hans & Donna Sternberg Salon sits the Student Lounge. A space for students to gather for study groups and campus activities, the Student Lounge is designed for Honors student comfort and collaboration in mind.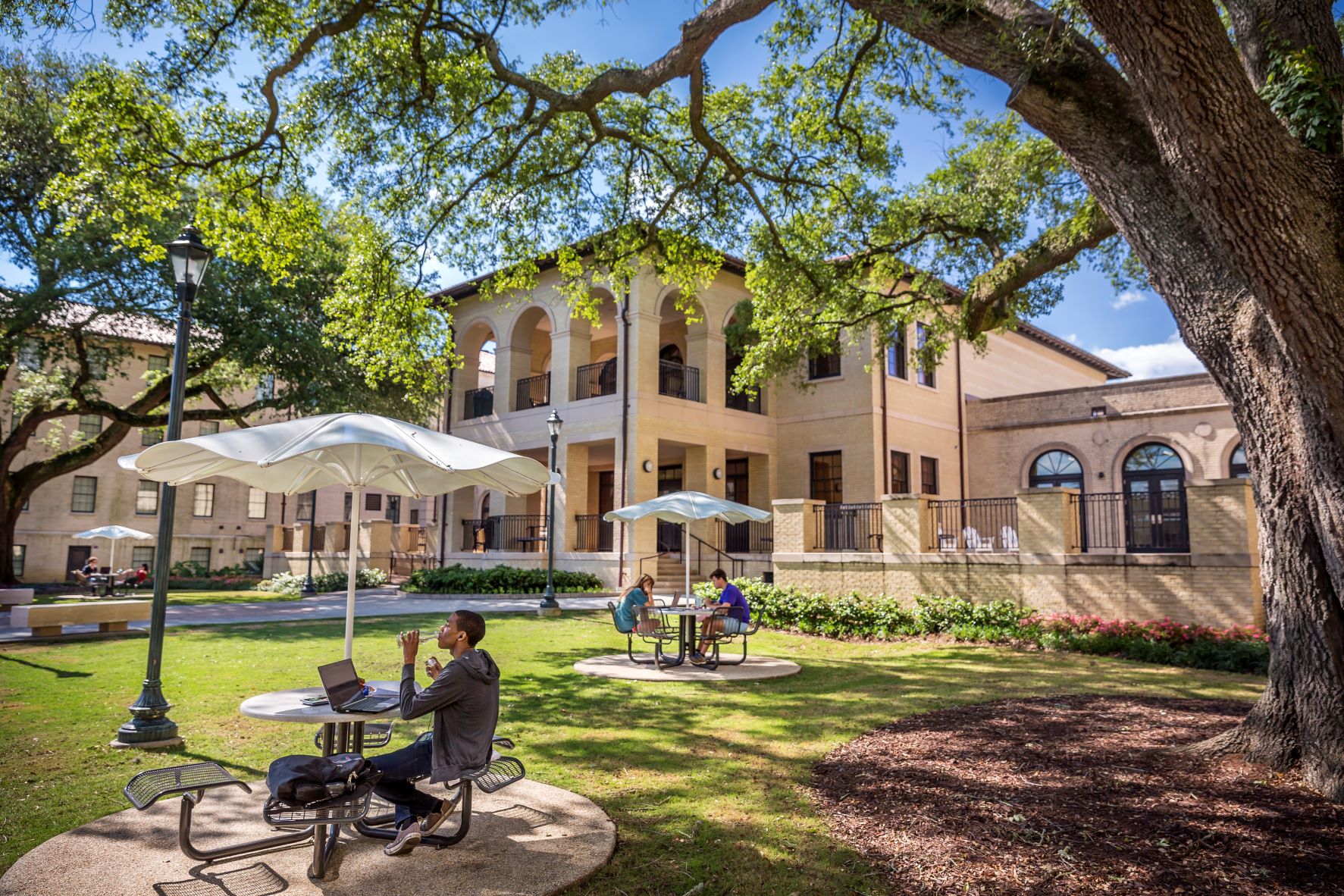 Laville Honors House
Adjacent to the French House is Laville Honors House, the Honors College residence halls (also referred to by its two sections as East and West Laville). The Laville Honors House is home to more than 600 students. Some Honors advising and classes take place in Laville Honors House, and events are designed by faculty, staff, and student organizations to enrich and reflect Honors curriculum and themes. Laville Honors House events include everything from research colloquiums, to informal faculty talks; from service projects, to theater nights. An extensive $50 million dollar renovation of Laville Honors House was completed in 2012.
Laville Courtyard
This outdoor space at the rear of the Honors residence hall is often used to host Ogden Honors events such as picnics and crawfish boils. It's a great space for relaxing under the oaks or studying outdoors. Just across the Laville Courtyard is 459 Commons, one of the two dining halls on LSU's campus, adding more convenience to Laville life.
A Campus within a Campus