Past Projects
The SREC brings together Baton Rouge academic and community partners with the goal to foster healthy social systems by facilitating the development, implementation and evaluation of social programs, conducting research and providing consultation and expertise. For more information on any of these projects, please contact us at srec@lsu.edu.
BRBytes
BRBytes is designed to introduce computer science to high school students who might otherwise not have an opportunity to take high quality computing courses as well as providing opportunities for teachers to increase skills for teaching computer science courses.
This is a research-practitioner partnership which brings together the East Baton Rouge Parish School System and LSU to design, study, and evaluate a track of computing courses for 7th to 10th graders.
The SREC BRBytes team serves as the evaluator for this innovative project to provide formative feedback which will support improvements for the program using a research practitioner partnership framework.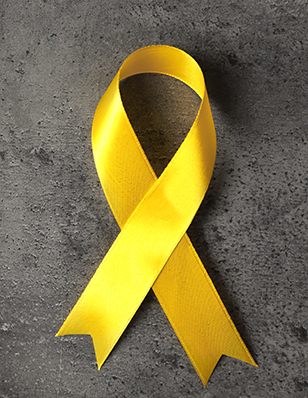 COVID-19 Emergency Response for Suicide Prevention (COVID-19 ERSP) Project
The purpose of the COVID-19 ERSP Project is to advance efforts to prevent suicide and suicide attempts among adults age 25 and older in Southeast Louisiana, as well as provide support to individuals and families experiencing domestic/intimate partner violence. The Substance Abuse and Mental Health Services Administration (SAMHSA) awarded this grant to reduce the overall suicide rate as Americans experience increases in financial stability, isolation, loss of employment, grief, trauma, and other social and mental health challenges during the COVID-19 crisis. The Louisiana Department of Health, Office of Behavioral Health (OBH) is partnering with the Mental Health Association of Baton Rouge (MHAGBR) to implement the COVID-19 ERSP Project.
LSU SREC is collecting and managing data related to client surveys, program and resource referrals, client tracking, suicide prevention training, and other data related to grant activities. SREC is conducting trainings for contractors and sub-contractors on grant-related surveys and data entry and collection. SREC is also responsible for submitting client data directly to the grantor (SAMHSA), and providing reports on program activities to OBH and the project contractors in order to facilitate program management, monitoring, and program enhancement.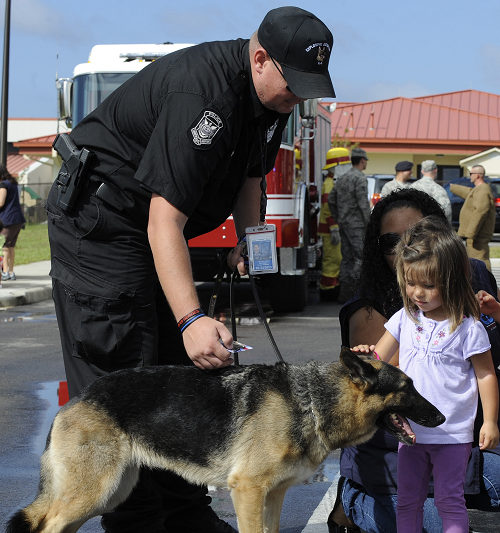 Collective Healing in the Wake of Harm
This project assists law enforcement and the communities they service through developing, implementing, and accessing the practical tools to build essential relationships, and joint strategies to address and prevent high-profile incidents of violence. The SREC partnered with BRPD, Southern University, 100 Black Men and the NAACP in a police-community needs assessment to determine appropriate intervention strategies.
Healthy Communities (CDC/LSU Ag Center)
The Healthy Communities project is a part of the High Obesity Program 5-Year Cooperative Agreement received by the LSU Ag Center School of Nutrition & Food Sciences. The purpose of the project is to work with food vendors, distributors, and producers to enhance healthier food procurement and sales and to connect activity-friendly routes to everyday destinations in rural parishes in Louisiana. SREC initially assisted the project team in collecting methodologically sound survey .The SREC team trained the project team for qualitative data collection through conducting focus groups and interviews.
SREC continues to assist with data cleaning and analysis for approximately 800 household-level surveys collected. We are also working to provide a geographically targeted sample of households for a pocket park project in Madison Parish.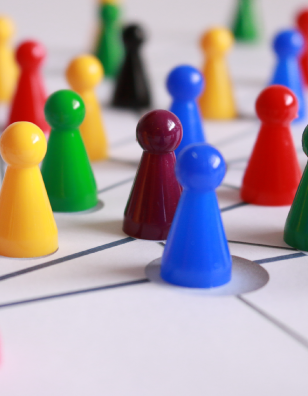 Hope Zone
Provided innovative strategies and practices to suppress the drivers of crime in six Baton Rouge neighborhoods. Strategies included community crime meetings, blight/legal clinics, and after school youth programming.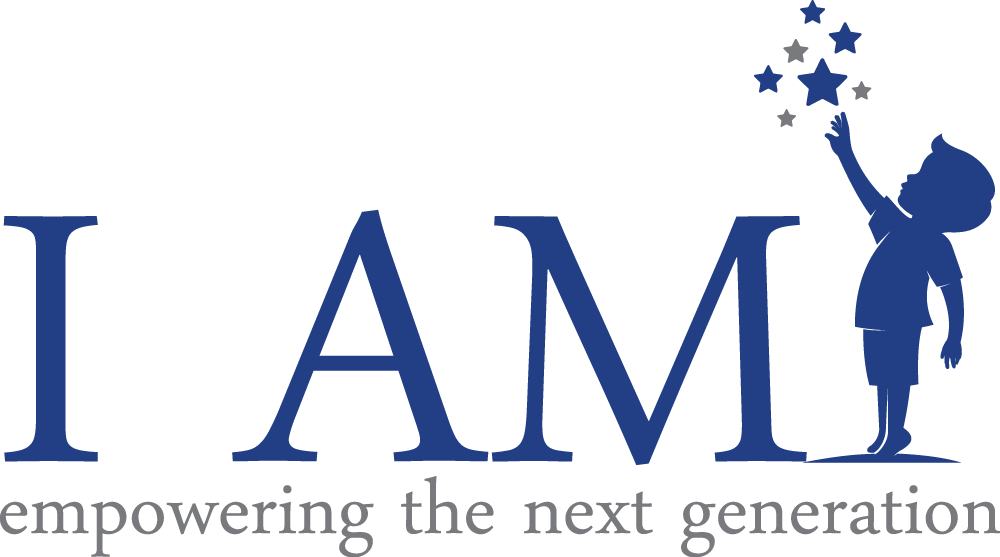 IAM Empowering the Next Generation Research Study
A random control trial (RCT) determined the effectiveness of a social emotional learning (SEL) curriculum for elementary school students. SREC worked with the curriculum developer to conduct a rigorous study in a Baton Rouge charter school with over 500 students.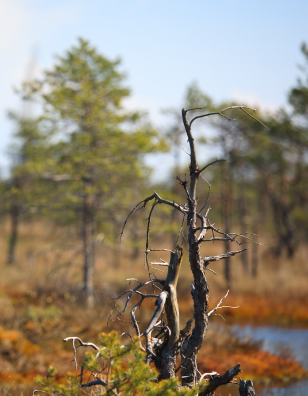 Inland From The Coast
Inland From The Coast was funded through National Academies of Sciences and the Robert Wood Johnson Foundation. The multidisciplinary research team sought to improve understanding of inland-coastal environmental conditions and vulnerabilities; determine indicators of community health and well being; and develop design and planning best practices for reducing risk and increasing adaptive capacity. SREC was part of a team tasked with developing measures of past and present community health and well being and gathering information to be used in future development of best practices for developing and maintaining strong communities.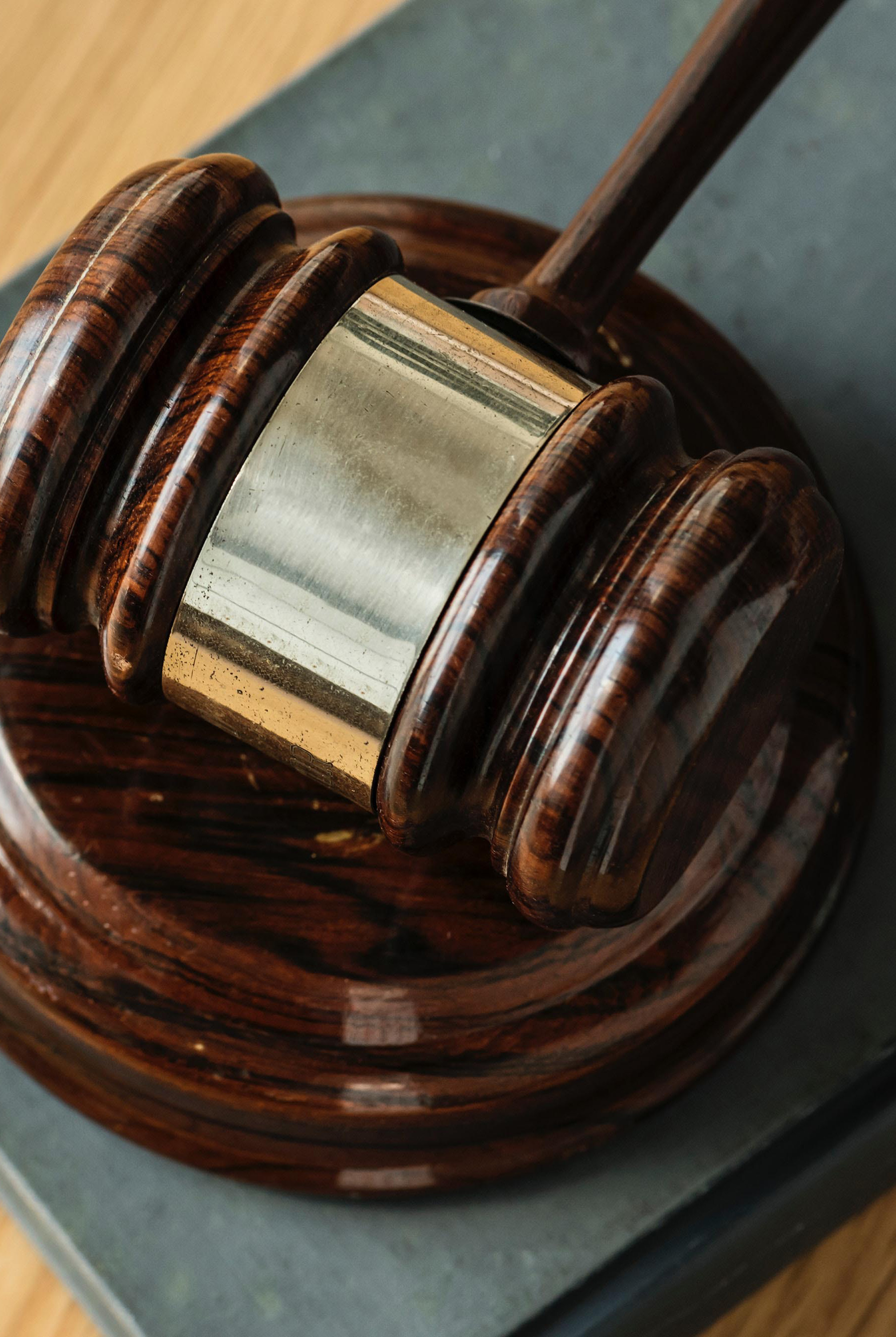 Innovative Prosecution Solutions (IPS)
The Innovative Prosecution Solutions (IPS) grant was funded by the Bureau of Justice Assistance in October, 2018. This is a 2 year grant to reduce opioid deaths and related violent crime in EBR parish through enhanced investigation and prosecution efforts.
LSU-SREC assists the inter-agency law enforcement team with identifying best-practices for opioid investigations, crime data analysis, and a social network analysis to assist in understanding the opioid drug market in the parish. These efforts are meant to disrupt the opioid drug market across the parish and region and decrease the number of overdoses and deaths in the area.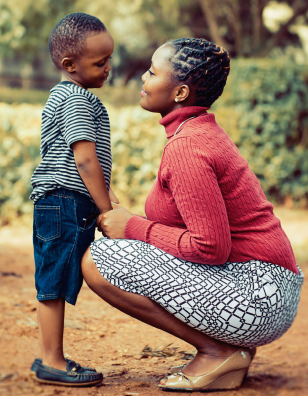 Linking Actions for Unmet Needs in Children's Health (LAUNCH)
Facilitated the implementation of behavioral health services, education, and systems change for children aged 0-8 in the Acadiana area of Louisiana (Acadia, Vermilion, and Lafayette parishes).
The Louisiana Attendance Alliance (LAAI)
The Louisiana Department of Education and SREC partnered to address chronic absenteeism in PreK-12th grade students who did not return to school during the 2020-2021 academic year due to the COVID-19 pandemic. LAAI established a two-pronged approach: (1) to establish a state-wide cross-sector partnership to promote good school attendance for students and schools, and (2) to create a community-based cadre of Attendance Specialist to locate and re-enroll eligible students who had not been attending school during the 2020-21 academic year. The initiative resulted in the re-enrollment of over 500 students and identified key barriers to attendance. The monthly state-wide Attendance Alliance meetings have continued to bolster networks across the state and facilitate school engagement and good attendance for students, families, and schools.
Louisiana Geriatrics Workforce Enhancement Program (LA-GWEP): Improving Quality of Integrated Primary Care Among Persons with Dementia and Caregivers
The goal of LA-GWEP is twofold and reciprocal: (a) to improve health and wellbeing for Louisiana (LA) residents who identify as persons with dementia and their caregivers, our target patient population; (b) to improve dementia-friendly practice in Louisiana primary care settings among integrated health professionals, primarily in medicine, nursing, and social work.
SREC works in conjunction with our partners to collect, manage, analyze and track data related to trainings and certifications for physicians, nurses and social workers in dementia-friendly practice in primary care settings; trainings for medical, nursing and social work faculty and other health professionals in dementia-friendly practice in primary care settings; increasing the readiness of medical, nursing and social work students to engage in dementia-friendly practice upon graduation; the utilization of telemedicine with caregivers of persons with dementia to increase wellbeing and quality of care; and the infusion of dementia-friendly knowledge and skills into standard practice in primary care settings.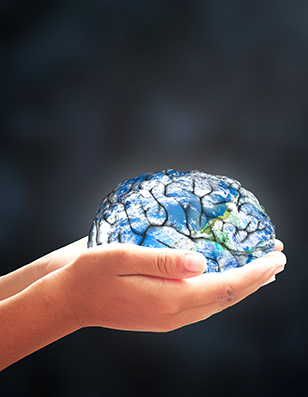 Louisiana Healthy Schools
The goal of the Louisiana Healthy Schools projects is to expand the capabilities of classroom-based and afterschool educators to recognize and respond to the signs and symptoms of trauma. These projects represent a partnership between the Louisiana Department of Education's Louisiana Healthy Schools initiative, a Whole School Whole Community (WSSC) model to address health in schools, and Well-Ahead Louisiana, a Louisiana Department of Health initiative to support health and wellness across Louisiana, with targeted campaigns for School Health and Early Childhood Education.
SREC was responsible for developing high-quality interactive professional development to support trauma-informed capacity-building for educators. SREC created two self-paced video modules on techniques to support health and wellness through the COVID-19 pandemic, including trauma-informed classroom management practices and health and wellness for educators. These modules are through the Well-Ahead Louisiana website. SREC also provided six hours of in-person professional development for program directors and staff at 21st Century Community Learning Centers (21 CCLC) across Louisiana. These interactive trainings drew participants from across the state and focused on trauma-informed engagement strategies in the afterschool space, educator wellness, and responding to the needs of communities and families.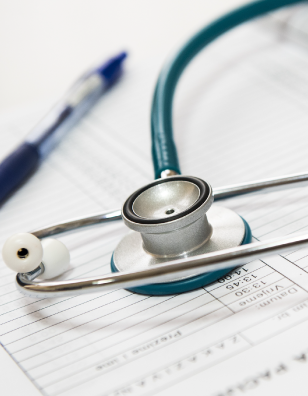 LA SBIRT Student Training Program
Provided assessment and services in 8 sites across Louisiana, and facilitates systems level improvements aimed at treating substance abuse and co-occurring disorders for 16-25 year olds. The LA SBIRT Student Training Program specifically targeted social work students, medical residents, and their supervisors.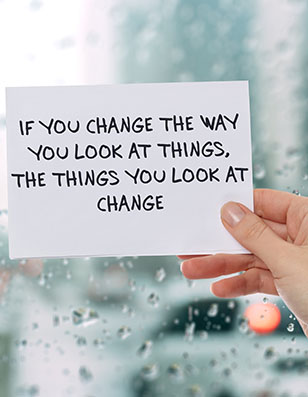 Louisiana SELA Program
The Louisiana SELA Program funded by the Louisiana Department of Education provides a data- and values- driven framework in the statewide strategic plan for social-emotional learning and academic (SELA) integration program. Educators and school administrators participate in a series of five, six-hour professional development modules prepared and delivered by SREC.
SREC supports the goals of the SELA program through training, support, empowerment, and provision of information to LDOE, school system, and school leadership.
Louisiana Strategic Prevention Framework for Prescription Drugs Evaluation (SPF Rx)
LSU SREC developed the SPF RX evaluation plan. The evaluation plan covers both formative and summative, process and outcome evaluation foci. The evaluation team is working with the program team for the purpose of collecting, organizing and submitting GPRA and multi-site evaluation reports to SAMHSA.
Smart and Connected Communities (S&CC) Planning Grant
The NSF funded Smart and Connected Communities (S&CC) Planning Grant built a multidisciplinary research team lead by high performance computing (LSU CCT) with big data analysis and cybersecurity (Computer Science), sensors (Electrical Engineering), violence prevention (SREC), and transportation (Civil Engineering) to engage community stakeholders to develop a holistically integrated S&CC research concept. This partnership developed research concepts that promoted and employed S&CC technologies to help stakeholders tackle the major factors affecting the Baton Rouge's economic progress.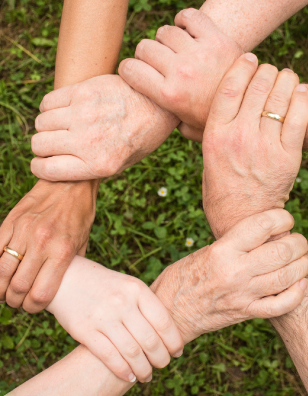 State Adolescent and Transitional Aged Youth Treatment Enhancement and Dissemination Implementation (SYT-I)
The Cooperative Agreements for State Adolescent and Transitional Aged Youth Treatment Enhancement and Dissemination Implementation (SYT-I) is a SAMHSA-funded project addressed the needs of older adolescents and young adults with substance abuse and co-occurring disorders. This grant provided training and support to a selection of providers around the state regarding evidence-based screening and service delivery activities. It also provided funds for systems improvement activities, and for community engagement through educational opportunities and skills training.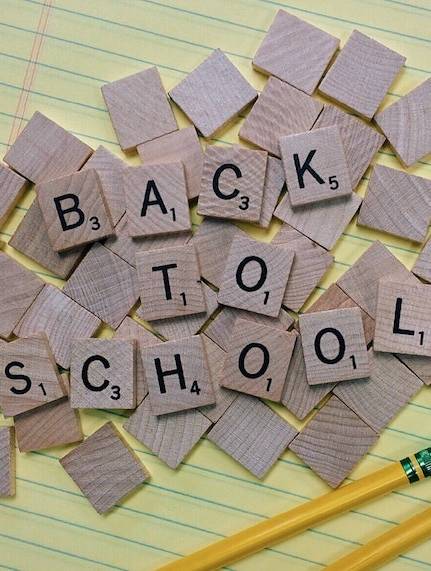 Truancy Assessment and Service Center
The Truancy Assessment and Service Center (TASC) program was a state funded program lasting from 1999 through 2012, designed to address school attendance issues in young children in public schools across Louisiana. TASC served over 80,000 children in 23 sites across 32 parishes, providing students and their families with services and supports to address not only attendance issues, but the antecedents and correlates of those issues such as a lack of basic needs and socio-emotional deficiencies. View the final TASC report.
Truancy Court Analysis
The Truancy Assessment and Service Center in Baton Rouge works with the Office of Child Welfare & Attendance to identify children who have a history of truancy. It is a priority of these offices to encourage these children and families to attend school regularly. When a child continues to be truant, the Truancy Assessment and Service Center as well as Juvenile Services will refer these families to Truancy Court.
LSU is conducting an analysis of the outcomes of the children referred to truancy court to determine if the attendance of referred children improve after referral to Truancy Court.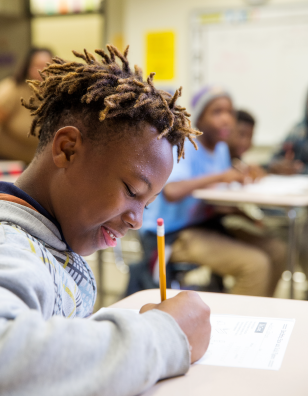 Youth Empowerment Program (YEP)
Provided an after school program for 4th and 5th grade elementary boys in 2 schools located in distressed Baton Rouge neighborhoods. This program offered academic assistance, social emotional character development, and enrichment activities.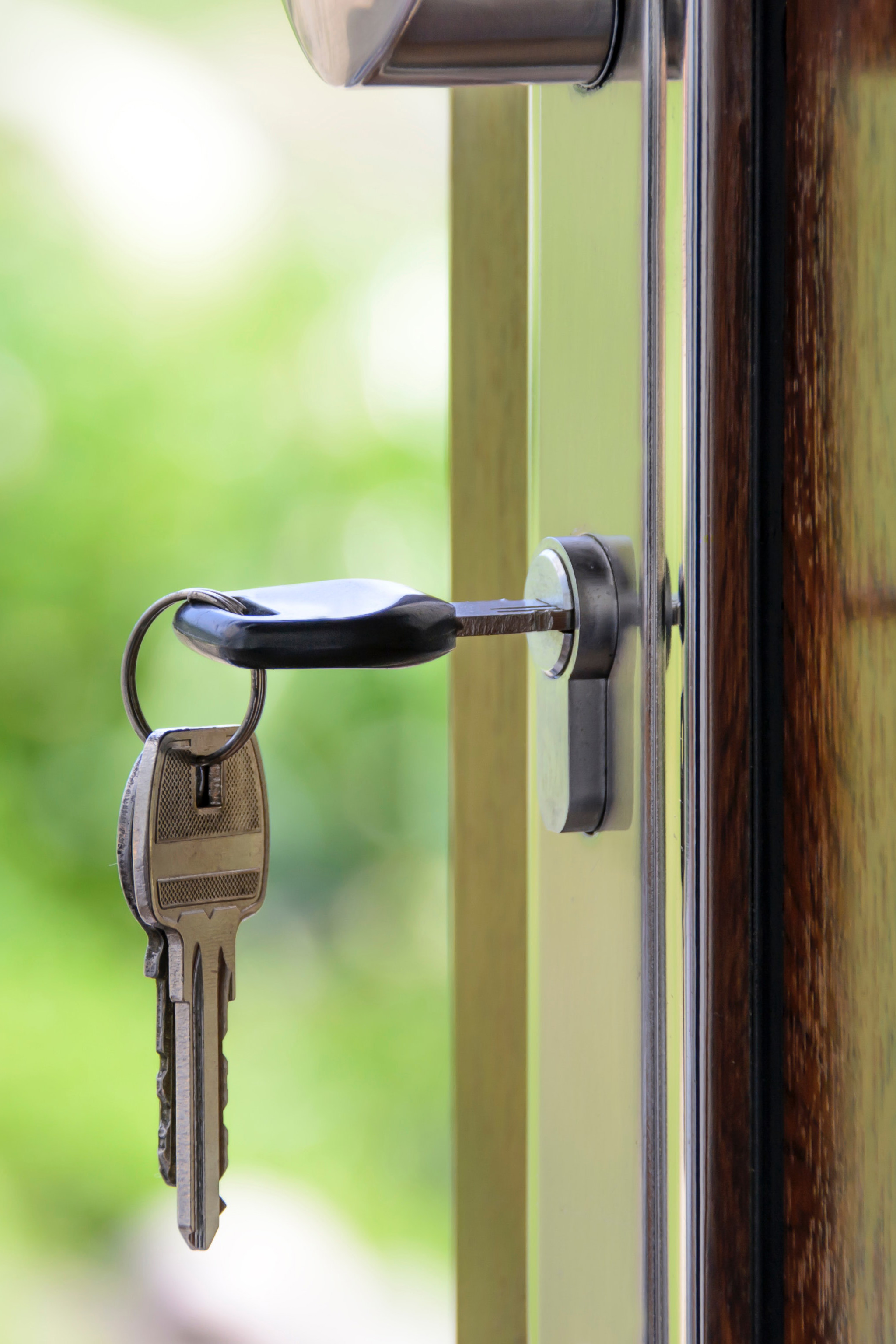 YVLife Set
Youth Villages LifeSet Expansion Opportunity Phase II (YVLifeSet), awarded to the Louisiana Department of Children and Family Services, is a 3-year program that gives young adults aging out of the foster care system support and guidance in order to ease their transition to adulthood. This program will fund regional YVLifeSet teams that will oversee case management activities providing these supports.