---
An Old Fashioned Easter Celebration
Sunday, April 14, 2019
1:30pm until 4:00pm
Children ages 2 through 9 will have the opportunity to enjoy customs associated with Easter in Louisiana. They may participate in such varied activities as egg dyeing, egg paquing, egg races and of course hunting for Easter eggs.
Egg Hunt Times:
2:00pm - for ages 3yrs. and younger
2:30pm - for ages 4yrs. to 6yrs.
3:00pm - for ages 7yrs. to 9yrs.
Cost: $5.00 per person
---
An Evening at Windrush
Friday, April 26, 2019
6:30pm until 10:00pm
This elegant southern supper will capture the spirit of earlier days of Windrush Plantation. Guest will enjoy cocktails at the Burden home, a seated supper, and end with desserts and coffee in the museum's complex. Reservations are required. Sponsorships are available.
Cost: $150.00 per person.
For more information, please contact the museum at 225-765-2437.
---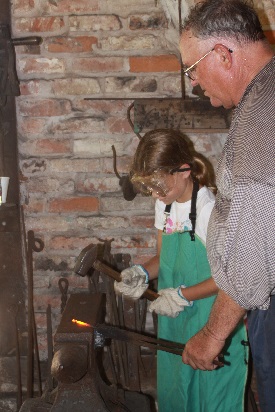 Rural Life Museum Apprentice Program
Monday, June 3 through Friday, June 7, 2019
8:00am until 12:30pm
Louisiana artisans will teach children traditional folk arts, such as candle making, weaving, blacksmithing, and other 19th century activities. Open to children entering the 4th through 8th grades. Advanced registration required.
Download the 2019 registration form.
Cost: $100.00 per child
---
Harvest Days
Saturday, September 28 and Sunday, September 29, 2019
8:00am until 5:00pm
Living history demonstrations will interpret activities that took place on Louisiana farms and plantations during harvest time in the 19th century. Artisans will demonstrate skills related to the harvesting, hunting, fieldwork, and 19th century duties. Activities will include cooking, soap making, boat building and wagon rides.
Regular admission prices charged: $10.00 for adults(12yrs - 61yrs old), $9.00 for seniors (ages 62+), and $8.00 for children (6yrs - 11yrs old)
---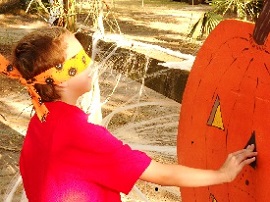 Haints, Haunts and Halloween
Sunday, October 27, 2019
3:00pm until 6:00pm
Remember the sights, sounds and activities of an old-fashioned country fair. Join the staff of the Rural Life Museum as they provide a safe and fun Halloween event for families. Storytelling, cake walks, old-fashioned games and trick-or-treating are some of the events kids will be able to participate in while on the museum grounds.
Cost: $5.00 per person
---
Red Rooster Bash
Thursday, November 7, 2019
6:30pm until 9:30pm
A silent and live auction with numerous auction items, lively music and with a delicious barbeque fare. Red roosters will be immersed throughout the decor. Registration required.
---
A Rural Life Christmas
Sunday, December 8, 2019
12:00pm until 6:00pm
Ring in the Christmas season with the 19th century Louisiana celebration. Musical groups, demonstrating artisans, storytellers and costumed re-enactors will be present to set the holiday mood. The event will conclude with bonfire and a very special visit from Papa Noel.
Cost: Children 10 years and younger are free, everyone else is $10.00 per person
---