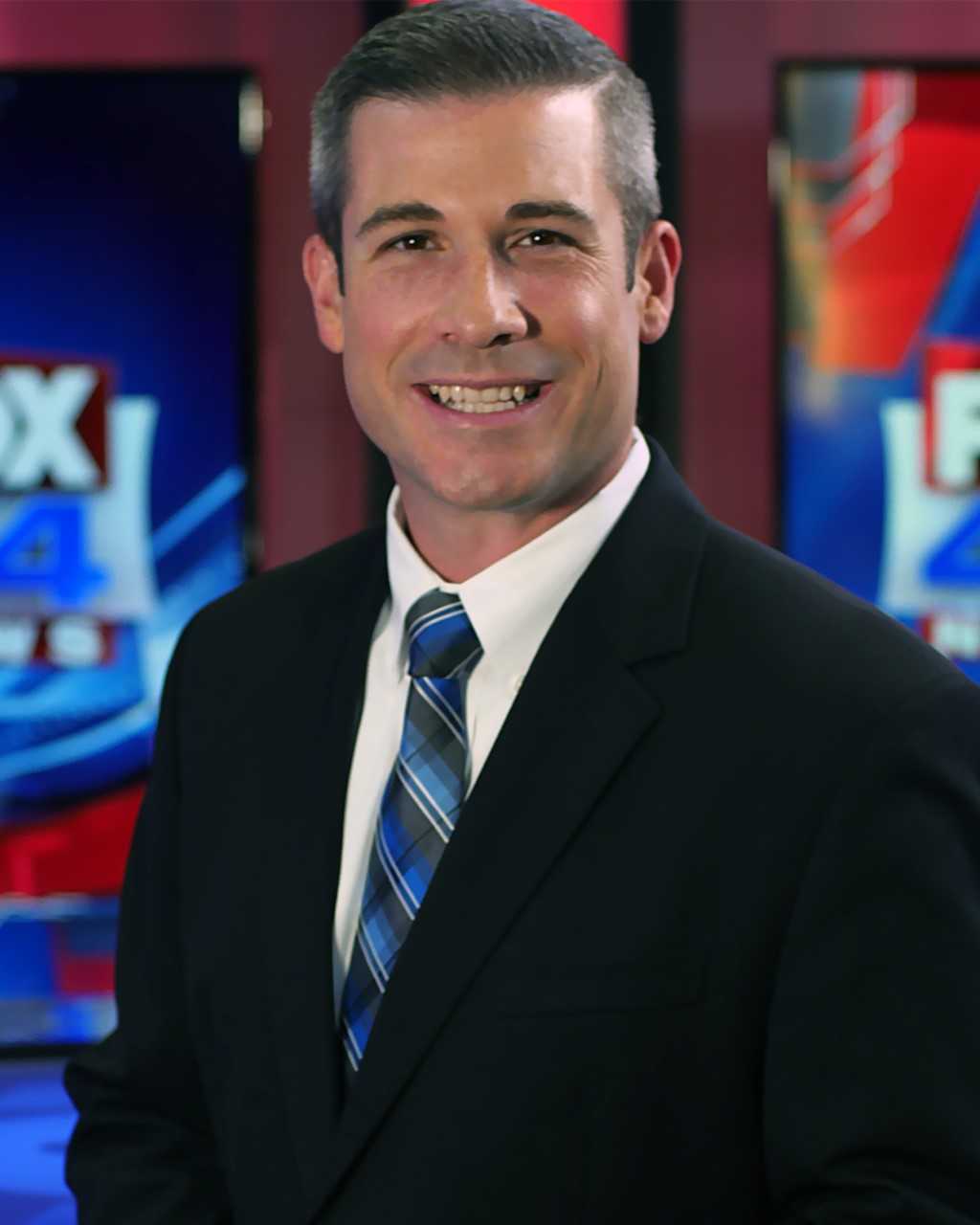 Chad Sabadie
Adjunct Instructor
Chad Sabadie has served as FOX 44's Evening News Anchor since 2017. Chad not only brings you the news and sports of the day, but he also works with a number of local charities and organizations in the Capital City as their event emcee and enjoys featuring positive community stories.
A proud Manship School alum, Chad earned his Bachelor's Degree in Mass Communication from LSU in 2003, and then completed his Master's Degree in Journalism from USC's Annenberg School in Los Angeles. Chad is also an adjunct instructor in the Manship School, teaching Sports Media Writing & Production and Sports & Mass Communication courses.
Chad began his professional television career in 2005 as the Sports Director at WABG in Greenville, MS. He then made his move to WBRZ - Channel 2 in Baton Rouge for five years before spending three years in the Big Easy at WVUE - FOX 8 in New Orleans. Working in south Louisiana, Chad has been fortunate to cover multiple Super Bowls, Saints and LSU games, College Football National Championship games, and the College World Series among countless other sporting events. Covering the Saints' Super Bowl victory in Miami in 2010 tops his list!
In 2015, the Press Club of New Orleans honored Chad with its Best Sportscast Award. Chad spent a summer during graduate school working for Sky Sports in London, England and also interned at the NFL Network in Culver City, California. After a solid decade in sports broadcasting, Chad made the transition to Morning News Anchor at Local 33 in 2015 before moving to the FOX 44 evening anchor desk in 2017.
Chad and his wife Brooke have three young children: Ellis Cade, Brynn and Carsyn and family all over Baton Rouge and Louisiana.