Announcements
PRESS RELEASE
COLONIALISM AND SLAVERY IN PERFORMANCE: THEATRE AND THE EIGHTEENTH-CENTURY FRENCH CARIBBEAN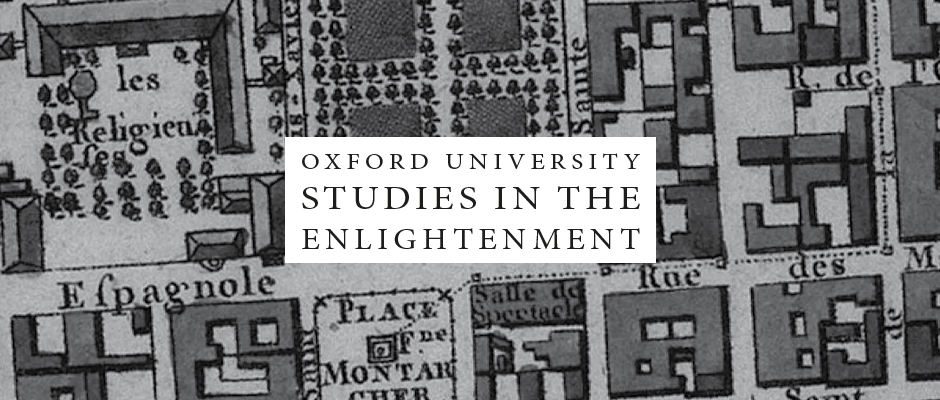 Oxford University
Studies in the Enlightenment
Funded in part by the CFFS's PUF grant, "
Colonialism and Slavery in Performance: Theatre and the Eighteenth-Century French Caribbean
," will be published in March 2021 by Oxford University Studies in the Enlightenment. Edited by Jeffrey M. Leichman Karine Bénac-Giroux, this work includes nine essays that are significantly expanded and revised versions of presentations given at the 2018 conference, On History's Stage, and six additional contributions that were solicited after this gathering. Thus, it is not the 'actes' or proceedings of a conference, but rather a volume of essays of which some were developed out of the conference. This is an important distinction: this work has gone through a rigorous peer-review, translation, and editing process, and shouldn't be confused with the automatic publication of conference papers tel quel that is the usual process with 'actes' or proceedings. OUSE is the name of the series formerly known as Studies in Voltaire and the Eighteenth Century, the oldest continuously published scholarly series on the Enlightenment, and one of the most respected venues for publishing work related to the long eighteenth century.
---
With the support of: