Animal Responders Train for the Next Big Storm on 10-year Anniversary of Hurricane Katrina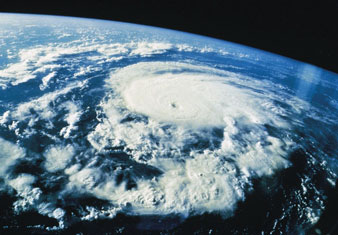 Animal rescue boot camp trains emergency responders for future disasters
Gonzales, La.—In light of the ten-year anniversary of Hurricane Katrina, disaster response experts who led animal rescue efforts following Katrina are returning to Louisiana to train emergency responders on how to rescue animals in future disasters. The week-long boot camp is part of ongoing efforts to ready the nation for another Katrina-sized disaster, and will be taught by leading experts from across the country.
WHAT
Attendees will learn various aspects of animal disaster response, including water rescue, fire rescue, pet first aid, large animal rescue, animal sheltering, and decontamination of animals exposed to flood waters, oil and other hazardous substances. Attendees will practice hands-on water rescue scenarios using animal mannequins, boats and other rescue equipment.
Who
Disaster response experts instrumental in the response to Hurricane Katrina will be available to speak about the progress made in animal disaster response since Katrina and what pet owners can do to ensure their pets are safe from the next storm. Boot camp instructors include experts from the American Humane Association, ASPCA, Code 3 Associates, Inc., International Fund for Animal Welfare, Louisiana State Animal Response Team (LSART), Louisiana State University School of Veterinary Medicine, RedRover, U.S. Department of Agriculture and the National Alliance of State Animal & Agricultural Emergency Programs (NASAAEP).
WHERE
Lamar-Dixon Expositional Center
9039 S St Landry Ave
Gonzales, La. 70737
WHEN
Media are invited to attend the slack water rescue training, where responders will practice hands-on water rescue. Details below.
Sunday, August 23, 1 p.m. – 5 p.m. at the pond in front of Cabela's in Gonzales, La.
12 p.m. – 1 p.m. Media interviews available with disaster response experts who led animal rescue efforts following Katrina
1 p.m. – 5 p.m. Slack water rescue training
Media interested in attending the training are required to RSVP to Kelly.krause@aspca.org
WHY
Approximately 250,000 dogs and cats were displaced or died as a result of Hurricane Katrina, including an untold number of other animals such as fish, small mammals and horses. Many officials refused to let animals—even service dogs—on evacuation buses or airlifts, forcing families to leave their animals behind.
44% of the people who refused to evacuate during Katrina did so because they could not evacuate with their animals.
Hurricane Katrina was one of the five deadliest hurricanes in U.S. history for both pets and people.
A national ASPCA poll revealed that many pet owners still aren't ready for the next big storm. More than one-third of cat and dog owners don't have a disaster preparedness plan in place for their pets.
MEDIA CONTACTS
ASPCA - Kelly Krause, 646-784-2098, Kelly.Krause@aspca.org
AHA – Mark Stubis, 202-677-4227 (office), 202-380-8964 (cell), marks@americanhumane.org
Code 3 – Eric Bagdikian, 303-808-0911, eric@kinsco.com
IFAW – Michael Booth, 508-648-3556, mbooth@ifaw.org
LSART – Renee Poirrier, 337-298-1636, rpoirrier@gmail.com
LSU School of Veterinary Medicine– Ginger Guttner, 225-772-8957, ginger@lsu.edu
RedRover – Danielle Gates, 916.429.2457 ext. 316, dgates@redrover.org