February 8, 2022
Fellow Tigers,
Please be advised that the section of road on Forestry Dr. in between South Campus Dr. and the entrance to the Forestry Ln. C Lot will be closed starting tomorrow, February 8, 2022 until the work in this area is completed.
No parking lots are expected to be effected by this construction work and road closure. However, you may have to find alternative routes to access your assigned lot. We will be opening Tower Dr. in between South Stadium Dr. and South Campus Dr. to allow for access to the parking lots around the impacted area.
If you have questions, or need assistance navigating campus around this road closure, please contact Parking and Transportation Services at 225.578.5002 or email parking@lsu.edu
Respectfully,
Parking & Transportation Services
Please see photo below for a reference of construction impacts: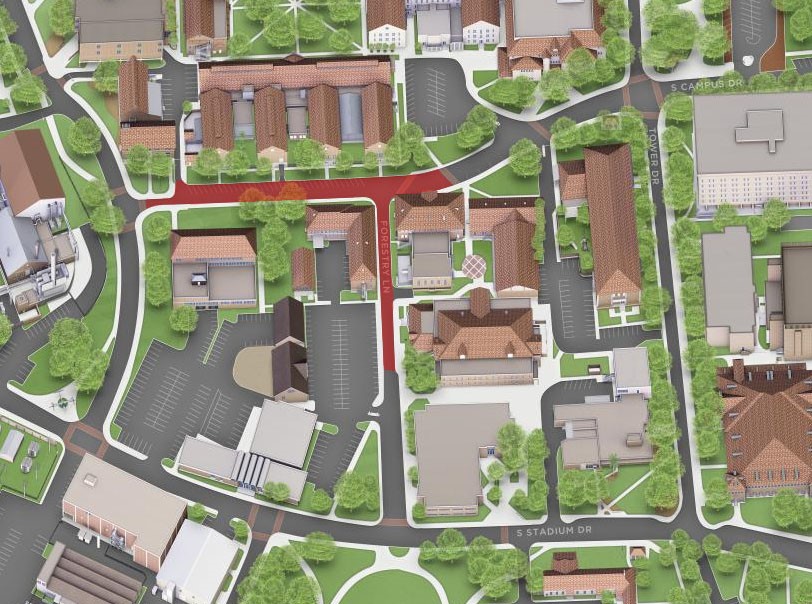 Photo Description: Map of impacted area, Forestry Ln. in between South Campus Dr. and the Forestry Ln. C Lot.