Meet Our Students
MFA Students
an chang joon is a third-year MFA candidate for fiction at Louisiana State University. He was born in Seoul, Korea, but raised somewhere between Uzbekistan, Korea, and the eastern coast of the United States. His writing explores borders, not as a flat line, but as a liminal space of their own. He is never entirely sure on how to navigate between his two and a half names. His prose can be found in Barnstorm, and his nonfiction essay was the runner-up for Columbia Journal's 2020 Winter Contest.
Cory R. Calabria is a multi-genre writer from Alabama and the Program Assistant for LSU Creative Writing. They have won awards for their fiction and poetry, which, more often than not, explores forms of intimacy in late-stage capitalism. Cory's thesis-in-progress, Lab Rat, explores the inside world of clinical trials. Do you like talking about the pharmaceutical industry, or the ethically ambiguous world of clinical research? Say hi at coryrcalabria@gmail.com.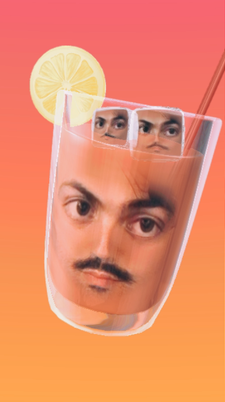 Taylor Denton was born in Springfield, Missouri. She began writing short stories when she was in middle school, publishing her first poem at age thirteen. She is a graduate from the University of Colorado Boulder with a BA in English, now working towards her MFA at Louisiana State University in Baton Rouge. You can find her creative work in several journals, including Coffin Bell, the Anti-Languorous Project, and Scribble. Her novella, The Mountain, was published through Running Wild Press in 2019. Her debut novel, Antlers of Bone, will also be available through Running Wild Press in 2022.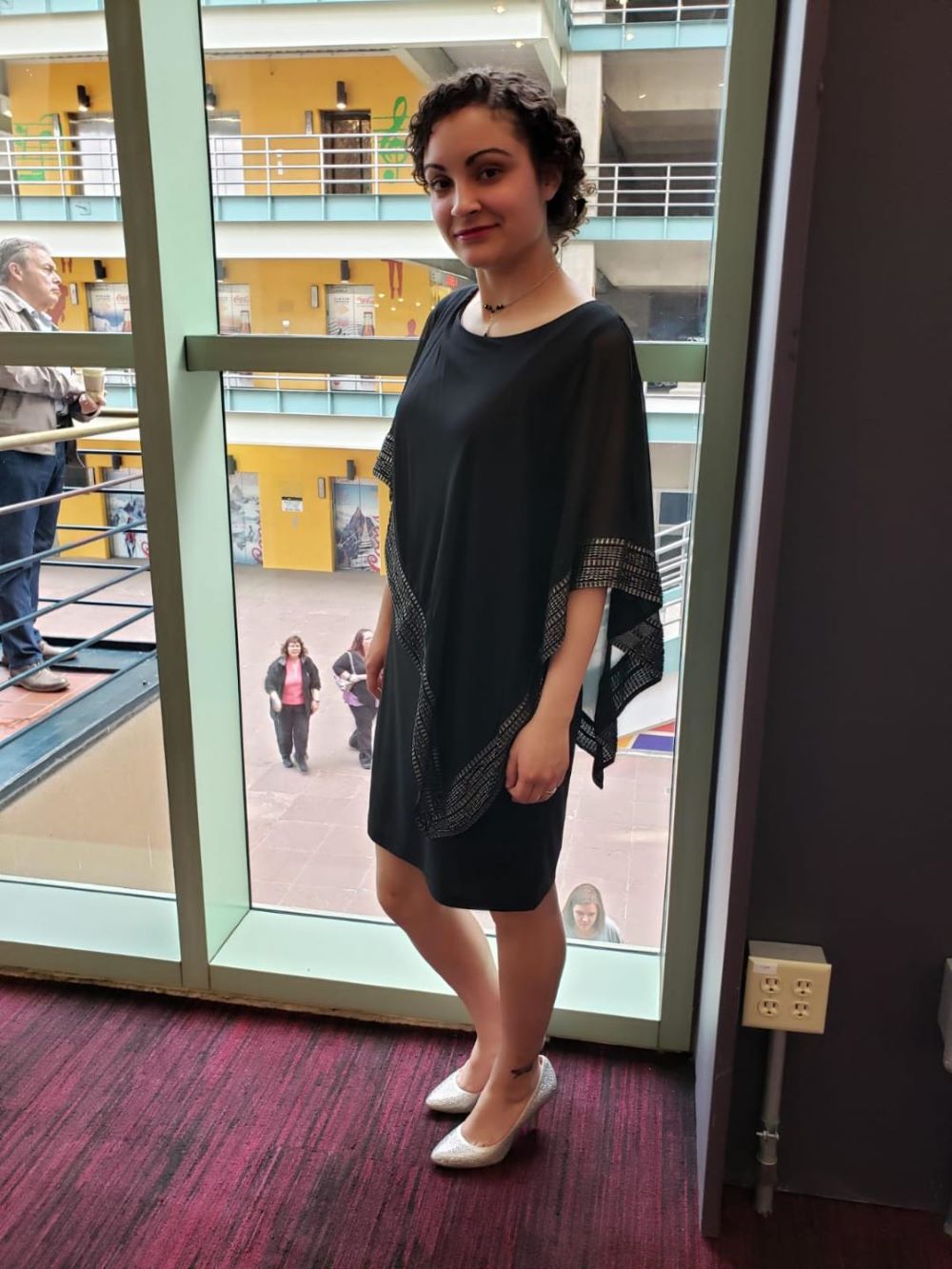 Jodi Scott Elliott first studied acting at the Pacific Conservatory of the Performing Arts. During a decade in Los Angeles pursuing a career in the film industry, Jodi's creative interests grew to include other storytelling mediums. She returned to university to study English at University of California, Los Angeles with a concentration in creative writing, graduating with a B.A. in 2019. She worked as an editor for the undergraduate literary journal, Westwind, in all genres, acting as the creative nonfiction senior editor her final year. She also composed a novella, The Stray, for her creative honors thesis. She's now a third year M.F.A. candidate at Louisiana State University's creative writing program.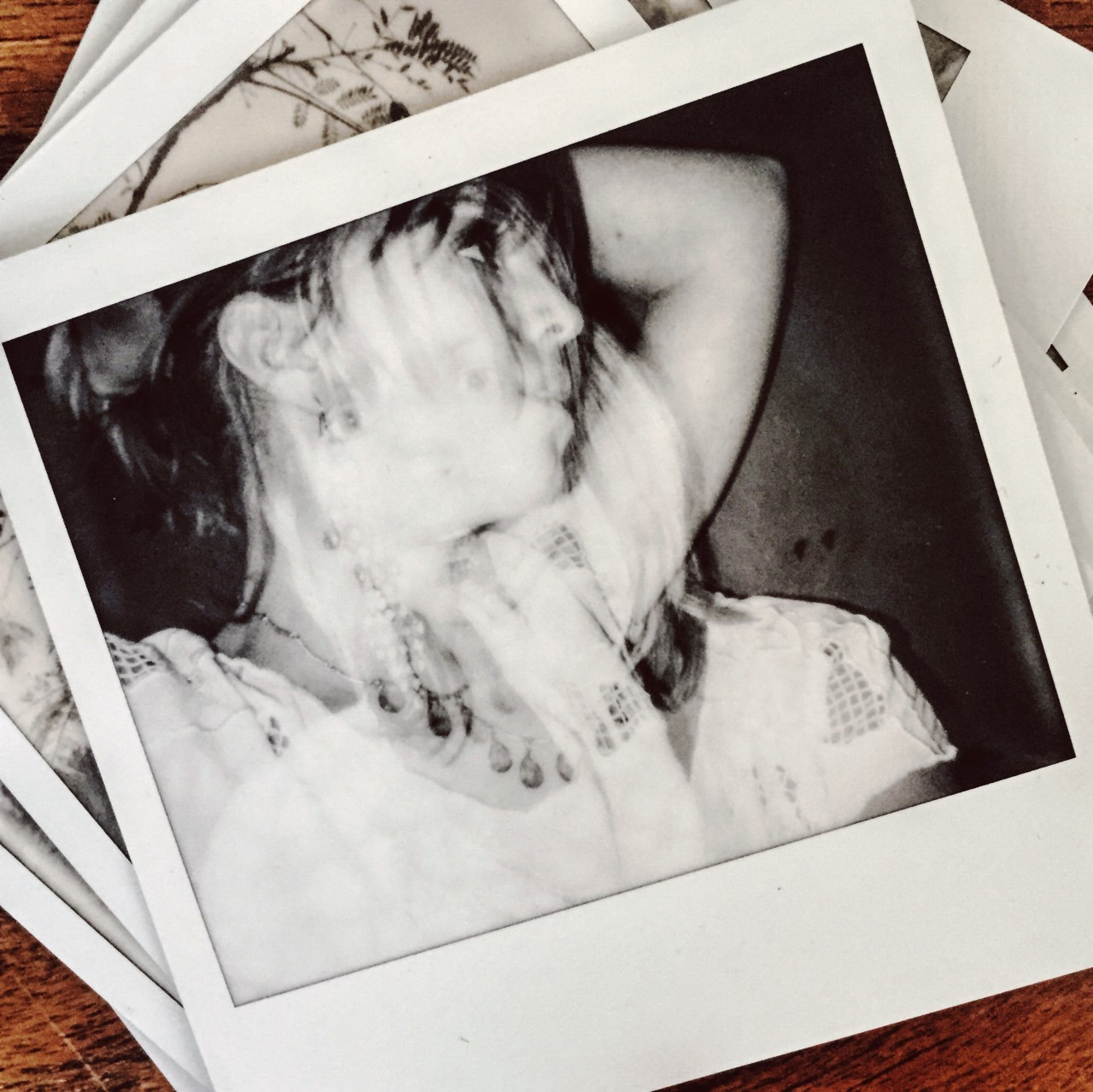 Nuha Fariha is a first-generation , queer Bangladeshi American writer. An MFA Candidate at Louisiana State University, her work has appeared or will appear in Thin Air, Stellium Literary, and ethel zine among others. Her first poetry chapbook is forthcoming from GameOver Books (2023).
Kayla Jackson is multi-medium visual artist, classically trained vocalist, emcee, writer, spoken word poet and educator from New Orleans, Louisiana. Kayla received her Master's degree in English Literature from Tulane University, where she was the co-Founder and co-Captain of their slam poetry team, Rhyme Verses Rhythm, who placed 7th in the International Collegiate Union Poetry Slam Invitational (CUPSI) competition. Currently, Kayla is working toward her first music EP, her second collection of poetry and is attending Louisiana State University as a Creative Writing MFA candidate.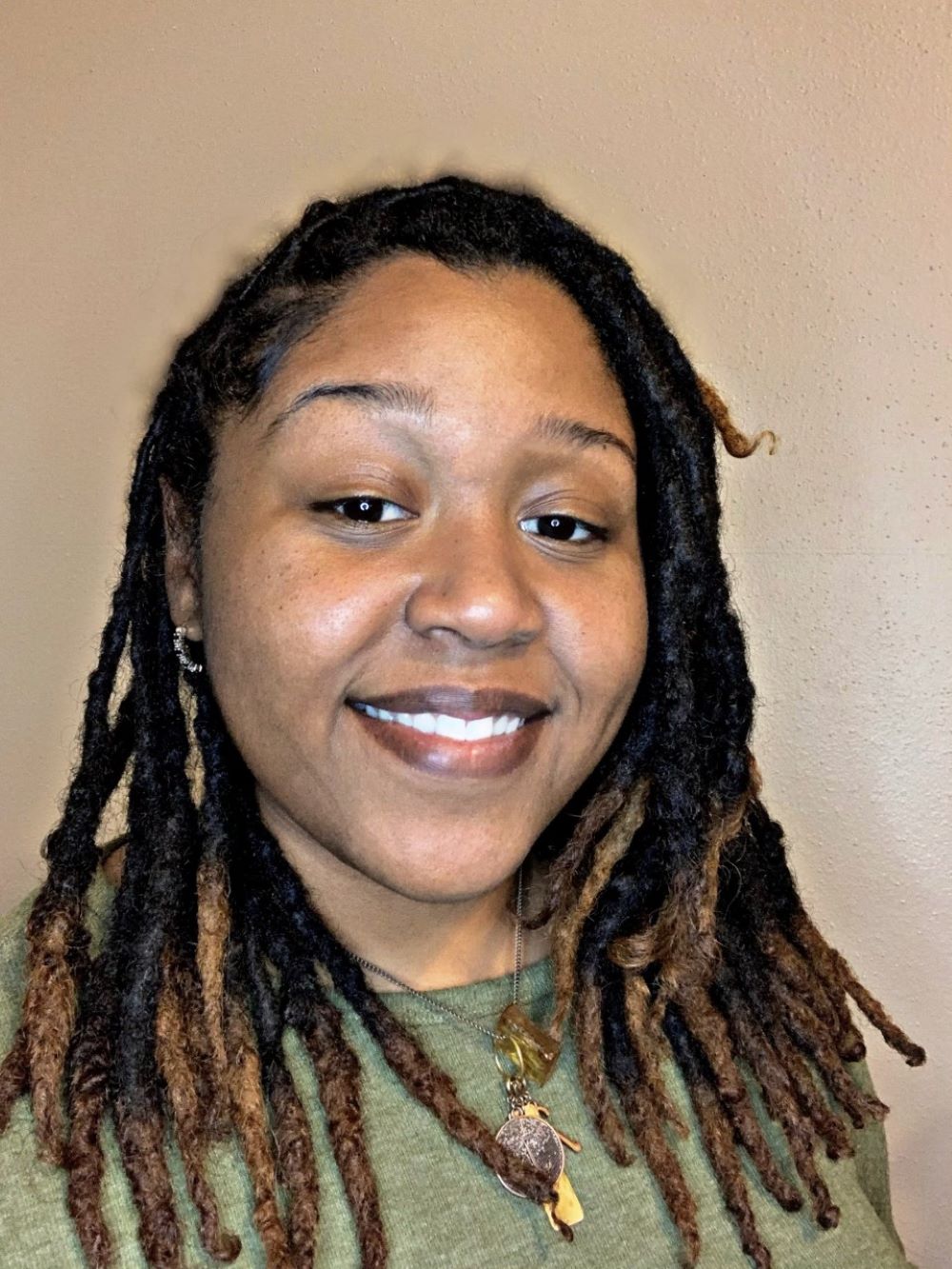 A native of Louisiana,
Matty Carville Joel
is a second year MFA candidate at LSU, with a focus on creative nonfiction. A graduate of Hobart and William Smith Colleges, Matty has worked for the
Seneca Review, LSU Press,
and
The Southern Review
and served as a speechwriter in the Mayor's Office at New Orleans City Hall. Since 2018, Matty has also served nationwide as a certified full spectrum doula, childbirth educator, and advocate for accessible, comprehensive reproductive healthcare for all. In her free time, Matty is an avid aquarist and lives with her husband, two dogs and cat in Baton Rouge. You can reach her anytime at
mattycarvillejoel@gmail.com
.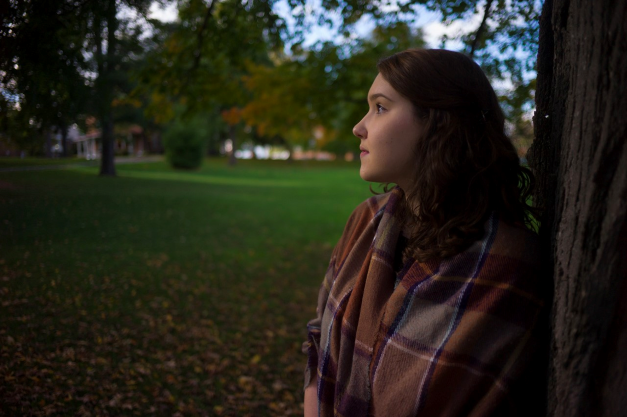 Erin Little
is a second year MFA candidate in poetry and the Editor-in-Chief of New Delta Review. After graduating with a B.A. in English from Loyola University New Orleans in 2015, she moved to New York to pursue a career in publishing. Over six years Erin worked as an editorial assistant for Columbia University Press, Routledge Research, and Penguin Random House. Her poems and essays have appeared in
Chestnut Review
,
Hobart After Dark
,
Juxtaprose Magazine
,
New Orleans Review
,
Pembroke Magazine
, and
trampset
.
Chang Liu is a first year MFA candidate, author, and daydreamer. She loves and hates her hometown Tongmu, a small mountain village in Jiangxi, mainland China. Valuing writing as her irreplaceable pain and cure, she focuses on the stories after all stories have ended, how we deal with the left-behind pain, how we introspect, how to remember, and how to forget. As a graduate of Wuhan University, she has worked as a part-time online writer for Jinjiangwenxue since 2018. Her debut novel will be published by YanYuet Publishing Limited. She can't live without music, dance, and cats.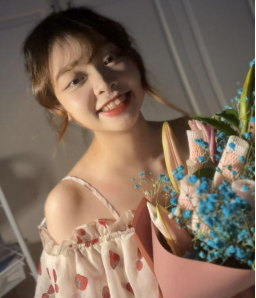 Parker Logan has a BA in English from Florida State University and is currently pursuing an MFA in creative writing, here, at Louisiana State University. His work is concerned with the south, labor, sexuality, sometimes, identity, most of the time, and self-care, all the time. In his free time, Parker is writing golden shovel poems to his friends and growing watermelons in their poetry garden, too.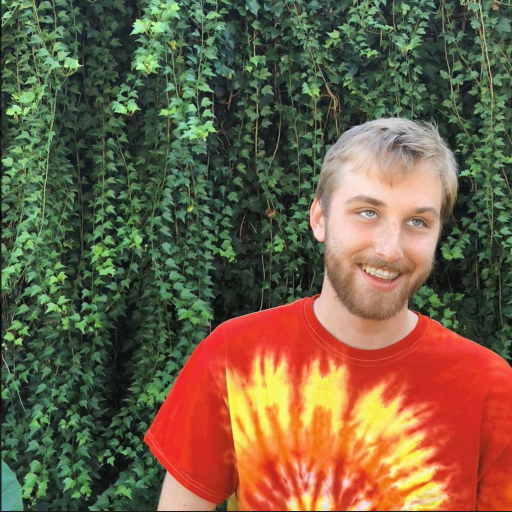 Halley McArn is an MFA candidate in creative nonfiction at Louisiana State University. She uses writing to see how thoughts grow. Originally from the northeast, she worked for several years as a caseworker and database designer for education nonprofits, as an editorial assistant for Speculative Nonfiction, and has taught workshops to high school students on the essay and the power of personal narrative. She is interested in learning how to take things in slowly, how much heat is too hot, and what, if anything, we're here for.
Bunny Morris is a first-year MFA candidate in poetry at LSU with more diagnoses than publications (for now). He is a trans / queer multimedia artist born and raised in Louisville, KY. Their work revolves around sexuality, gender, and the interaction between trauma and pleasure. Their recent work can be found in SELFFUCK Magazine, Lavender Lime Literary, and Anti-Heroin Chic. He was assigned barista at birth, and became an experimental gamer by choice. Community building / collaboration always comes first in his heart; plushie collecting comes second. If you're interested in reading about sex work and fish, check out his chapbook A Performance of My Ecstasy (Gap Riot Press, 2020).
Emilie Rodriguez is an MFA candidate in Fiction, having earned her BA from UC Davis. She is a Latinx writer from San Diego, CA, focusing on writing stories that explore family dynamics and personal identity within the Latinx community. Her favorite spaces to write about are the magical, the real, the fantastical, the painful, and everything in between. Which is another way of saying anything is game.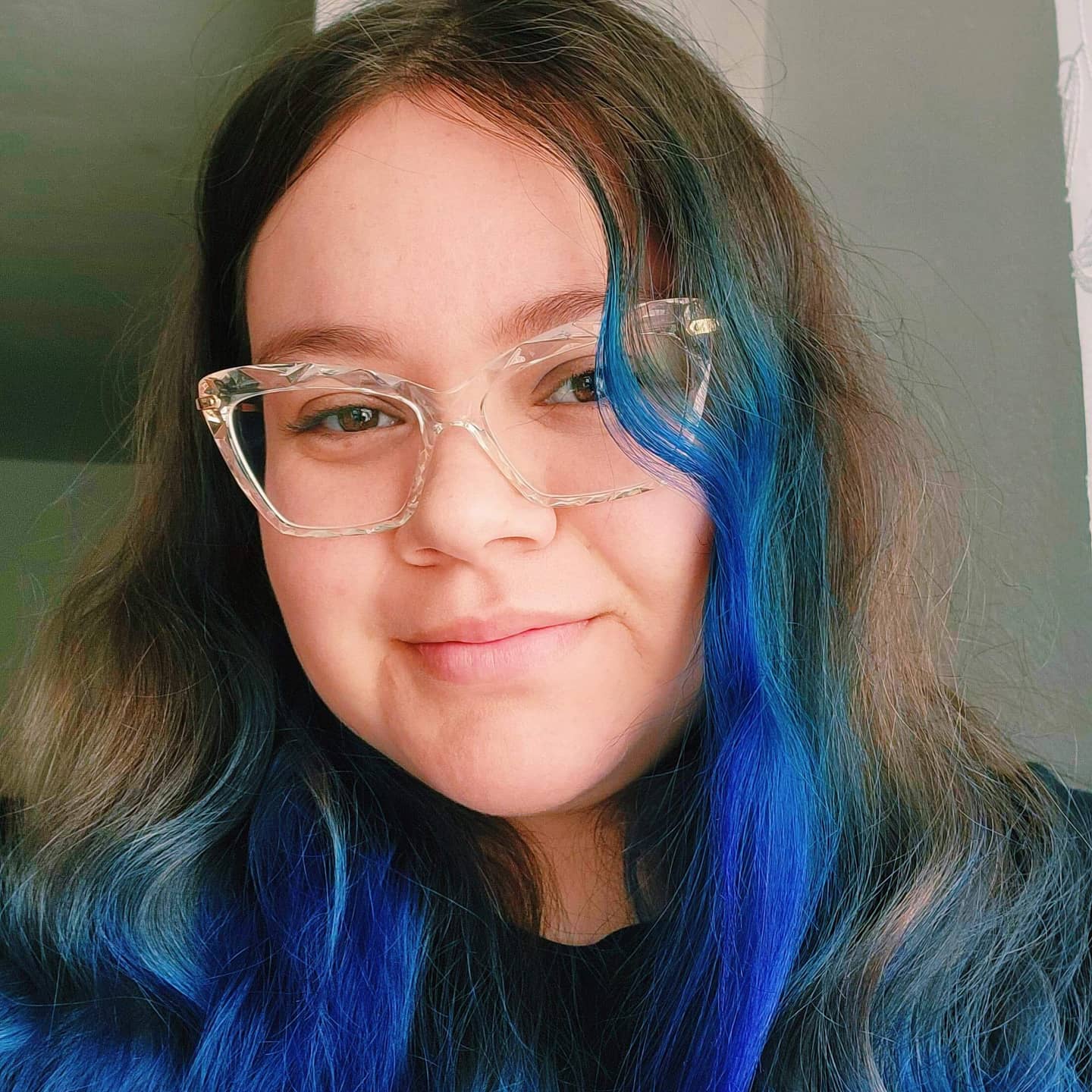 Sunny Rosen is an MFA candidate in fiction who loves to write on the borderline of speculative and literary fiction. Originally from Newark, Delaware, she lived in New Zealand and Florida before landing in Baton Rouge. Sunny also works full-time as a copywriter and publicity coordinator for LSU Press and The Southern Review, and she serves as the fiction editor of New Delta Review and as a co-director of the Underpass reading series. She has won an Elda Wollaeger Gregory Poetry Award and was an honorable mention for this year's David Madden MFA Award for Fiction.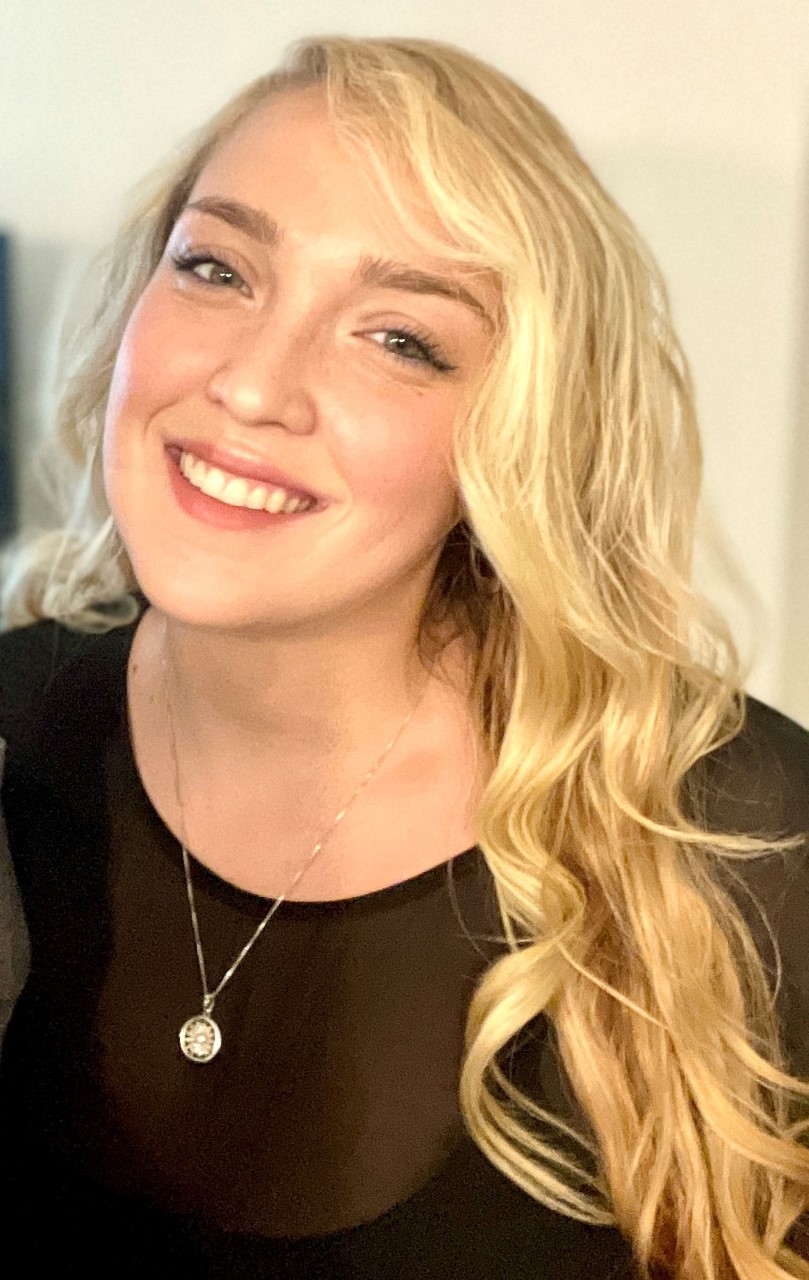 Zach Shultz
is an MFA candidate in the Creative Writing Program at Louisiana State University and an assistant editor for
The Southern Review
. In 2019, he was selected as a nonfiction fellow to the Lambda Literary Writers' Retreat for Emerging LGBTQ Voices. His work has appeared in
LitHub
,
Electric Lit
,
The Los Angeles Review of Books
,
The Rumpus
, and elsewhere. You can follow him on Twitter @zach_shultz.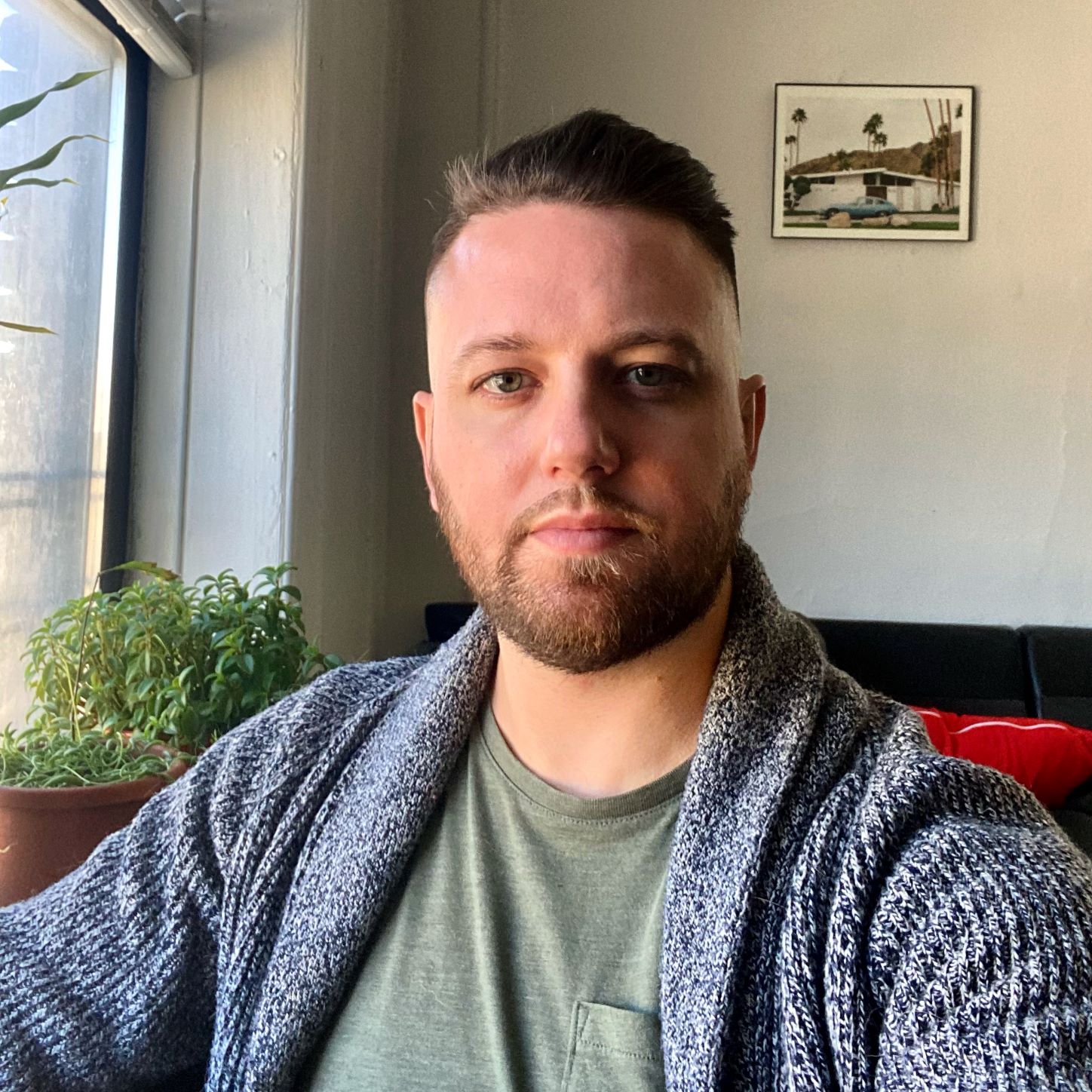 Penda Mbaye Z Smith is a writer/educator/ scientist who is invested in the ways Black women sustain themselves through eroticism. She is a Watering Hole fellow, forthcoming Cave Canem, and Pink Door Fellow, and has work featured in Rattle Magazine, Interim Poetics, Decomp Magazine, and Voicemail Poems. She is a 3rd year MFA candidate at Louisiana State University and loves coffee.
Rose Torres is a first-year MFA candidate at LSU, with a focus on poetry. A graduate of the University of Texas at Austin, Rose has worked at UT's University Writing Center for a couple of years, assisting undergraduate students in developing their high-order thinking, grammar, formatting, and overall voice. Her writing focuses on memorializing mundane moments and exploring how it feels to be a young Mexican-American woman who has many unanswered questions. In her free time, she enjoys drinking mint green tea, spending time with her family, and worrying about climate change. You can reach her anytime at rtorr17@lsu.edu.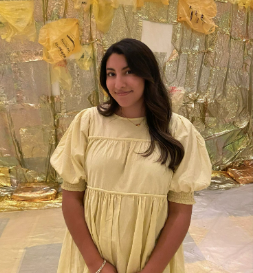 Alejandra Vansant grew up on the Eastern Shore of Virginia and is a graduate of the University of Virginia. She enjoys poetry, quilting, and walking around.
Jake Zawlacki is currently a third-year MFA candidate at Louisiana State University. He holds degrees from the University of San Diego and Stanford University and has been the recipient of a Fulbright Fellowship. His work has appeared in The Saturday Evening Post, Two Hawks Quarterly, and The Citron Review.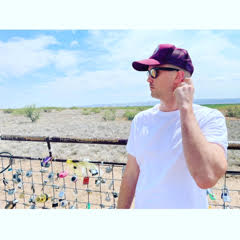 Postdocs
Sam Bickford is from North Carolina. He likes to write about inappropriate drug use, the dumb inevitabilities of being a boy, and fast-food love. He would ride his bike into the ocean if he could. Work in GASHER, Ilanot Review, Heavy Feather Review, and other places.
Jami Kleinpeter is a writer out of South Louisiana, with a wide range of writing interests such as screenwriting, poetry, and critical prose. Currently,she is a student and teacher at Louisiana State University, where she is an MFA candidate in Creative Writing, specializing in poetry. She is co-director of the reading series Underpass and has served the last two years on the committee of the English Graduate Student Association. Her published work can be found in the Oakland Art Review.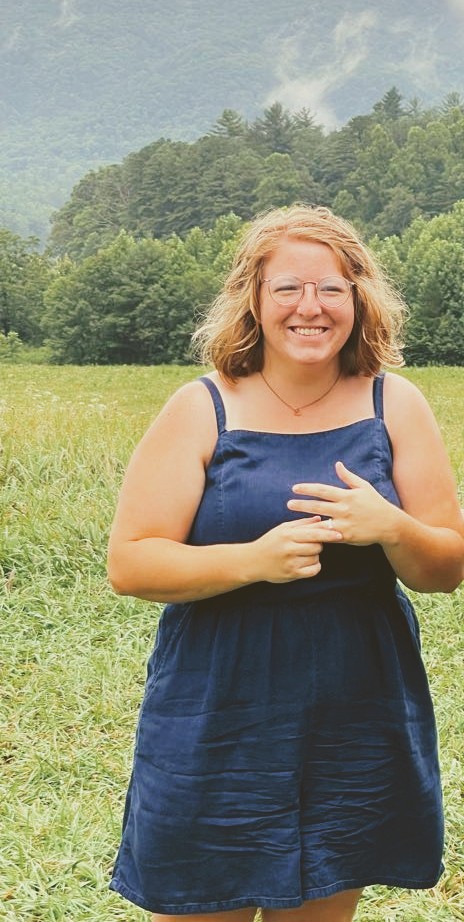 Ian U Lockaby's poems and translations have been or will be published in Sixth Finch, Denver Quarterly, Anomaly, Washington Square Review, Hobart, Posit, and elsewhere. His translation of Chilean poet Carlos Cociña's Gardens / Jardines was published by Cardboard House Press in November 2021. He worked as an editor at New Delta Review from 2018-2021. Before that, he was a farmworker in and around Olympia, WA for over 7 years. He has also studied at The Evergreen State College, UNAM in Mexico City, and The Center for Book Arts in NYC.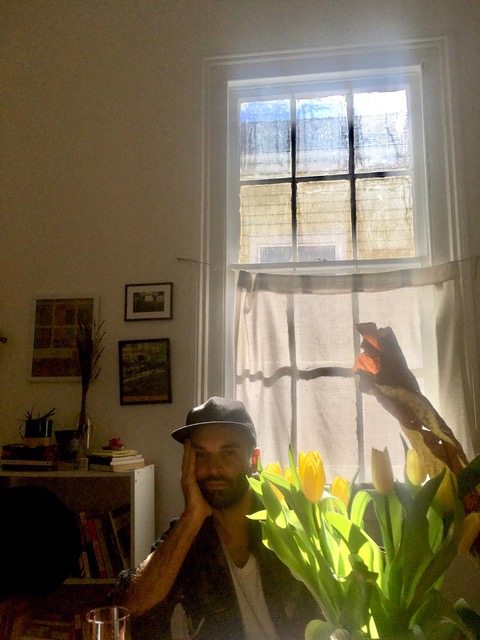 shakirah peterson is a writer, collagist, and photographer from Los Angeles, California. Her work has been supported by Clarion West, the Hurston/Wright Foundation, VONA, Obsidian, Epiphany Magazine, amongst others. She received her MFA in Creative Writing from Louisiana State University in May 2022. She now lives in Louisiana with her cat, Fable.