2023 News
Posted March 20, 2023
LSU Estimates that Local Carbon Capture and Sequestration Project Could Help Decarbonize Energy Industry while Supporting Jobs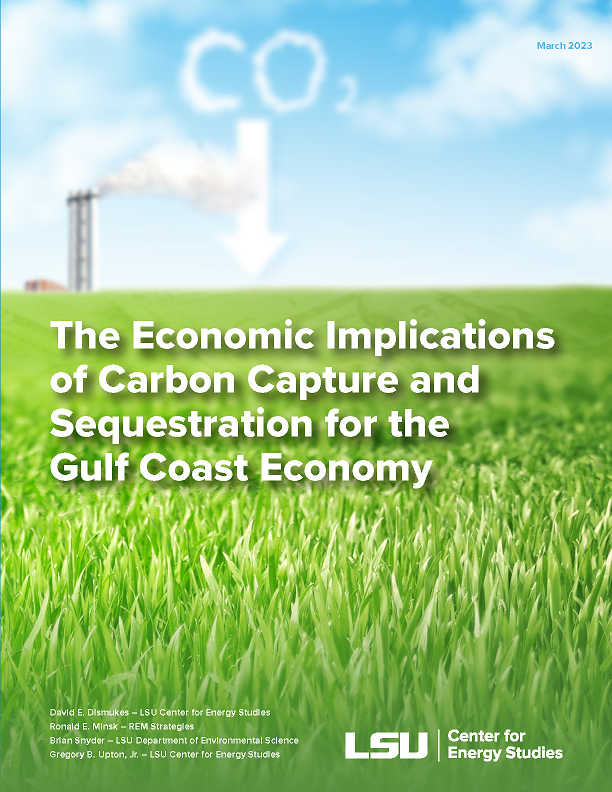 A new report from LSU's Center for Energy Studies estimates that a planned carbon capture and sequestration hub to be located in Calcasieu Parish could abate climate damage, support jobs and workers, and protect the energy industry by capturing industrial carbon emissions and storing carbon dioxide permanently underground.

The report, prepared for Gulf Coast Sequestration, estimates the regional and national economic implications of GCS's planned carbon capture and sequestration hub. Produced in partnership with GCS, the report is authored by David Dismukes, professor emeritus, LSU Center for Energy Studies; Greg Upton, interim executive director, LSU Center for Energy Studies; Ron Minsk, an energy and environmental policy consultant who served as a special assistant to President Obama for Energy and Environment and special assistant to President Clinton for Economic Policy; and Brian Snyder, associate professor, LSU Department of Environmental Sciences.

GCS plans to build the first hub in the United States to permanently store carbon dioxide emissions. Its target market is large industrial facilities looking to reduce their lifecycle greenhouse gas emissions to preserve the economic competitiveness of the region.

The planned GCS hub is located in Calcasieu Parish, near an important industrial corridor that includes some of the largest fuel and petrochemical manufacturers in the U.S. The report notes that these processes create "hard-to-abate" emissions for which carbon capture and storage "offers a clear pathway to an improved carbon footprint, which can allow such activities to continue and thrive in a low-carbon environment."

"Under current technologies, this is a realistic pathway for the region to achieve rapid decarbonization over the next decade," Upton said.

"At GCS, we are committed to thorough research, including conducting hundreds of models and simulation exercises to examine how our project will impact our environment and our community," said Gray Stream, CEO of GCS. "This report is another aspect of that research, and we are pleased to have worked with LSU to analyze the project from an economic perspective. The GCS hub represents a forward-looking opportunity to help to grow and sustain American industry and jobs, while also ensuring environmental protection now and in the future."

The study found that the GCS project could have the following economic impacts:
The potential to abate climate damages by $11.3 billion over the lifetime of the project (utilizing EPA's social cost of CO2) by sequestering a total of 300 million tons of CO2.
An estimated contribution of $698 million in earnings for U.S. workers during the anticipated five-year construction period, with approximately $560 million of this occurring in Louisiana and Texas.
Support for more than 1,149 jobs nationally during construction, with more than 970 of these jobs in Louisiana and Texas.
Support for approximately 375 jobs nationally once the project is completed, paying $21 million in earnings annually.
Assistance in the decarbonization of - and thus protection of - an industry that employs approximately 150,000 workers directly in Texas and Louisiana alone.

The report explains that the benefits of decarbonization are at least two-fold: First, decarbonizing makes current jobs in these sectors potentially more resilient in a lower carbon future; and second, a reduced carbon intensity is increasingly becoming an important factor as companies are considering siting in the Gulf Coast or other regions.

The report states that successful decarbonization can "create a competitive advantage for the region, which can continue to export products such as liquid fuels, chemicals, fertilizers, and plastics globally. These products do not currently have viable substitutes."

GCS has submitted two applications for Class VI Underground Injection Control permits from the U.S. Environmental Protection Agency (EPA) and is prepared to move forward to construction once permits are received.

Read the report.


Contact Marybeth Pinsonneault
mpinsonn@lsu.edu
225-578-3948
Posted March 15, 2023
Center Mourns Passing of Louie Max Scott, former LSU Campus Radiation Safety Officer & System Radiation Safety Officer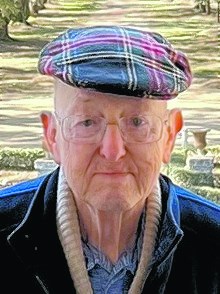 Former LSU Campus Radiation Safety Officer & System Radiation Safety Officer Louie Max Scott passed away March 11, 2023, at the age of 88.
From his obituary: After graduating with a B.S. degree from Texas A&M in 1955, Max served in the U.S. Army. In 1961 he earned his M.S. and Ph.D. in population genetics with minors in statistics and physiology from Purdue. He began his career as a health physics specialist at the Atomic Energy commission Y-12 nuclear weapons plant in Oak Ridge, TN, where he co-authored defining papers on detection and evaluation of inhaled uranium and pioneered the use of in vivo gamma spectroscopy for the detection of lung deposited uranium. From 1977 to 1985 he was Corporate Director of Radiation Heath Physics for Gulf Oil Corporation. During his tenure, he devised a mining plan that allowed for the recovery of highly concentrated uranium ore deposits with minimal radiation exposure. From 1985 to 2002 he was a faculty member at LSU as Associate Professor of Nuclear Science, Adjunct Associate Professor of Physics and Astronomy, Campus Radiation Safety Officer and LSU System Radiation Safety Officer.
Max was the System Radiation Safety Officer until 2020, but he maintained an office within CES and came into the office regularly until the week before he passed away.
Faculty and staff of the Center will miss our old friend and send condolences to his loved ones. #AggiePride
Posted March 14, 2023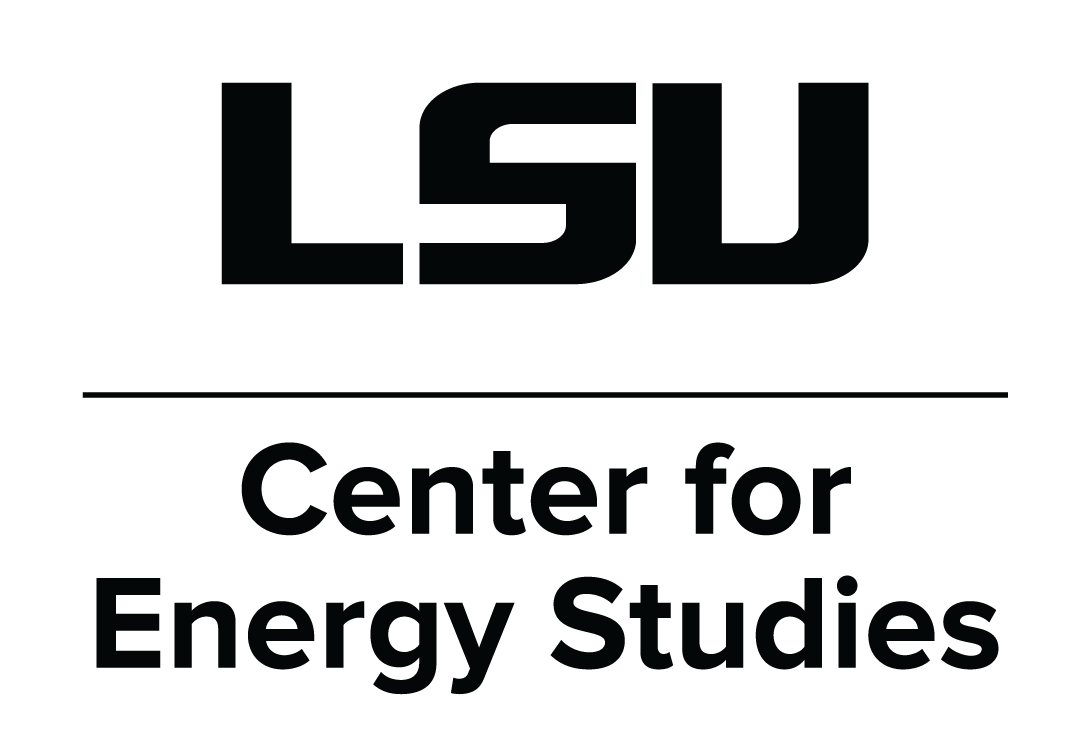 Job Opportunity at Center for Energy Studies
The Center for Energy Studies is now accepting applications for the position of business manager. The business manager will oversee all of the operational and financial actions for the Center for Energy Studies and reporting units.
The business manager supervises and is responsible for all aspects of budgeting and accounting on state, grant, contract, and Foundation funds for the Center for Energy Studies and reporting units. This will require collaboration with central administration and dissemination of information between CES and reporting Units. Workday roles will include Accountant, Award Analyst, Budget Analyst, Cost Center Manager, Grant Financial Analyst, HR originator, Student Employment Partner, Manager, and Effort Certification Reviewer. (50%)
Read the full job announcement and application information.
Posted February 20, 2023
CES, CC&E Faculty Publish Energy & Environment Text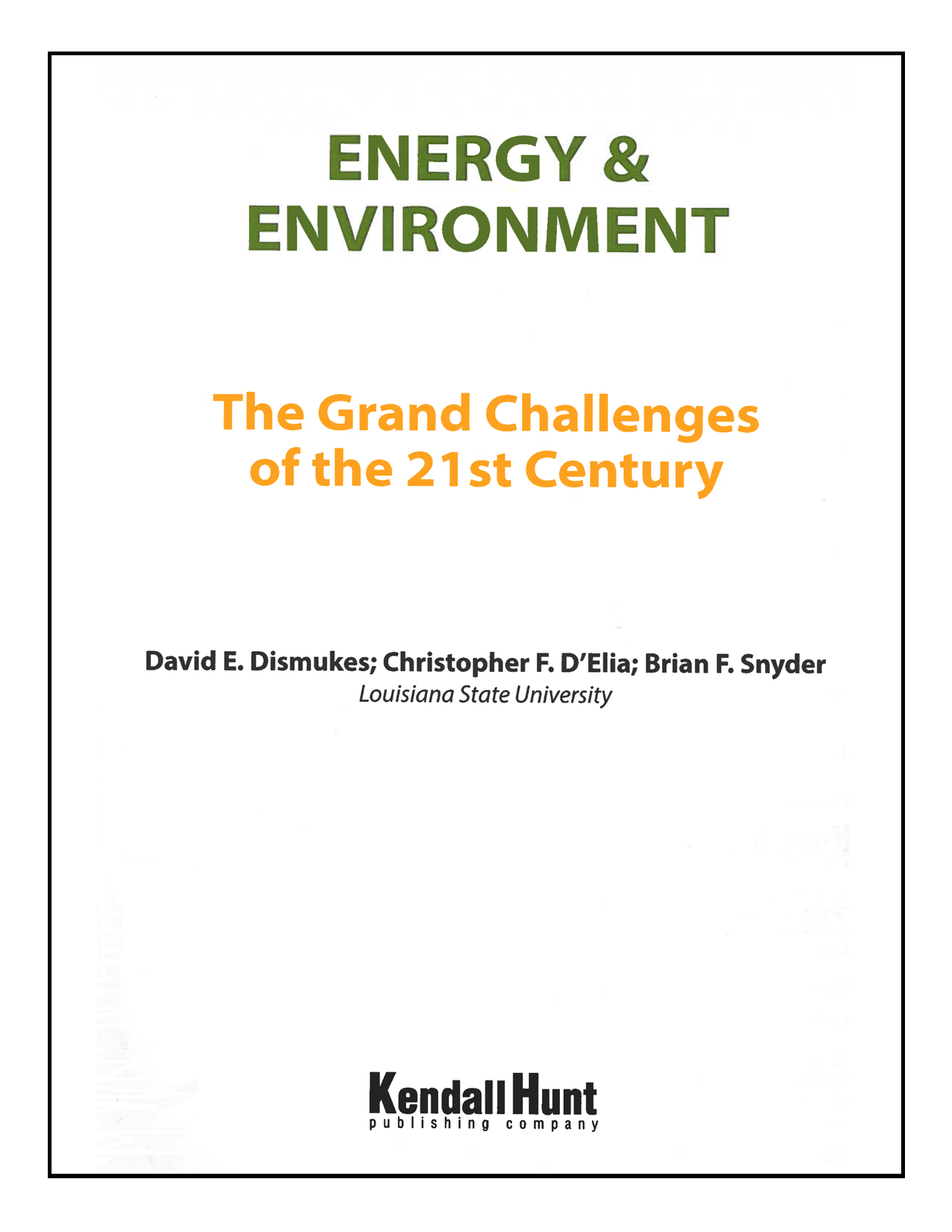 Faculty from the Louisiana State University (LSU) Center for Energy Studies (CES) and College of the Coast & Environment (CC&E) have published a text based on a 4000-level course introducing students to the scientific, legal, regulatory, and policy concepts of current energy and environmental issues. Authors David Dismukes, CES executive director and professor (retired), Chris D'Elia, dean of CC&E, and Brian Snyder, associate professor, CC&E, address complex energy systems and their relationship with, and impacts upon, the environment.
The book, titled Energy & Environment: The Grand Challenges of the 21st Century, and the course cover a range of topics, including methods of stationary power generation; pollution related to fuel production, transportation and use; energy use and pollution problems related to transportation; energy resources, regulatory aspects, and control technology related to stationary and moving sources of air pollution.
"Our goal with this book and the course is to provide an introduction to—and for some students a refresher on—certain scientific and economic principles pertinent to understanding the interplay between energy and the environment," said D'Elia. "Ultimately, we want students to grasp the complexities of the issues and to think critically about them."
The book is divided into seven sections: The Science of Energy; Economic Principles and Environmental Externalities; Environmental Issues; Electric Power, Oil and Gas, Nuclear and Coal; and Renewables.
Currently, Energy & Environment is available only in electronic form, and is available for purchase exclusively from the publisher, Kendall-Hunt at kendallhunt.com. Any royalties will be donated to LSU.
Dismukes to Retire; Upton Named Interim
Posted January 6, 2023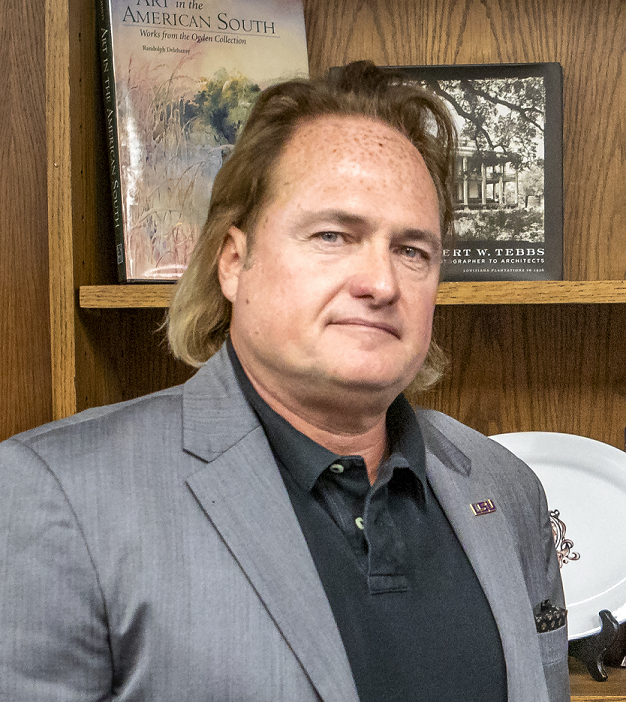 BATON ROUGE – Center for Energy Studies (CES) Executive Director and Professor David E. Dismukes has announced that he will retire effective January 13, 2023. Robert Twilley, Interim Vice President for the LSU Office of Research and Economic Development, has named CES Associate Professor Gregory B. Upton, Jr., as interim executive director.
During Dismukes' 28 years at CES, he led a number of the Center's research efforts on topics including oil and gas exploration and production activities; the restructuring of natural gas and electric power markets; economic and policy issues related to renewable energy generation and market design; and the economic impacts of energy industry infrastructure development along the Gulf Coast.
Recently, Dismukes completed the Louisiana 2021 Greenhouse Gas (GHG) Inventory, an update of the state GHG inventory conducted by CES in 1997 and 2010. The Louisiana Governor's Office of Coastal Activities requested the update, which served as a key data tool for the governor's Climate Initiatives Task Force as it considered the implications of climate change and GHG emissions for the Louisiana economy and environment. Since 2017, Dismukes has coauthored, with Upton, the annual Gulf Coast Energy Outlook, a comprehensive overview of the Gulf Coast region's energy industry outlook for the upcoming year.
During Dismukes' tenure as executive director, he established CES as a true energy conference and public education center, most notably with the annual Energy Summit, which he coordinated and hosted from 2004 until 2019. A sought-after speaker on the topics of energy policy and regulation, he has given more than 300 energy-related presentations to governmental, professional, and trade groups. Dismukes' expert commentary on energy industry trends and issues has appeared in The Wall Street Journal, Washington Post, New York Times, Los Angeles Times, and USA Today, among others, as well as regional and local newspapers and trade newsletters. Dismukes is a member of the National Petroleum Council and has served as the director of the Coastal Marine Institute. He succeeded Allan Pulsipher as executive director in 2014.
Upton, who joined the CES faculty as an assistant professor-research in 2014 and was promoted to associate professor-research in 2020, continues Dismukes' focus on energy issues of significance to Louisiana. In addition to coauthoring the annual Gulf Coast Energy Outlook, Upton is regularly contacted by members of the Louisiana Legislature and state agencies to provide economic analyses of energy, economic, and environmental issues affecting the state. In terms of industry engagement, Upton regularly produces economic impact studies of potential energy projects. And like Dismukes, he is frequently contacted by media outlets for commentary, logging more than 40 interviews in 2022.
Most recently, Upton began work on a collaborative $3.2 million project funded by the Louisiana Department of Natural Resources via the Infrastructure Investment and Jobs Act, to estimate methane emissions and costs to plug orphaned and idle oil and gas wells in Louisiana.
Upton holds a Ph.D. in economics from LSU, where he received both an M.A. and a B.S. in economics, with a concentration in empirical analysis. He is a member of several professional associations and currently serves as chair of the 2023 U.S. Association for Energy Economics conference, which will be held in Chicago in November.
Upton's term as interim executive director runs from January 15 until a new executive director is selected.
Contact
Marybeth Pinsonneault
mpinsonn@lsu.edu